"An erotic list of sexual fantasies opens a new world of love and security for a broken woman."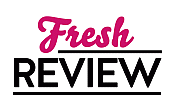 Reviewed by Kay Quintin
Posted July 7, 2015

Romance | Military | Contemporary
Lucia Lewis arrives at a Vegas hotel in hopes of realizing her "fantasy sex". Bouncing from foster home to foster home, she and her older sister Natalie have had disastrous care, with Lucia suffering from disfiguring jagged scars on her right cheek incurrred by a foster father. Now, a famous artist, she also heals her pain teaching painting as an escape to children needing to deal with tragedy. Making a list of her top four sexual fantasies, she intends to find the right hot man to help her check them off one by one. And boy, what hot fantasies!! How else can she prove to herself she is beautiful and desireable?
The man with the panty-melting voice is just the one to help her do this. Cade Daniels, a U.S. Navy Seal, is just the man but little does Lucia know her sister has sent him to keep her out of trouble. Cade is having difficulty just watching over her as his fantasy is fast equalling the sexy Lucia's. Not only does Lucia make her list, but Cade ends up making his own. Cade vows to give her that orgasm that will follow her around like her new best friend.....and does he ever deliver. With each they cross off their erotic lists, the harder it becomes for either one of them to think about walking away after the weekend. Cade has problems putting someone before his duty as a Seal, but after his mother has divorced his father, also a Navy Seal, is his profession really worth it all? Even if he chooses the woman he has fallen in love with, will she ever be able to forgive and trust him when it becomes apparent it started as a scheme by her sister?
What can I say about Sara Jane Stone other than I truly love her stories. The originality and erotic ploys she manages to come up with will definitely arouse any reader. Her imagination is truly over the top in keeping the readers on their toes and implanting striking visuals in their minds. I have read other stories by her and each has definitely kept my attention throughout. No one can express the sexual exploits like Sara Jane Stone can while still keeping a good plot. TO TEMPT A SEAL is one of the Sin City Seal's novels you won't want to miss!
SUMMARY
The first book in the sexy new Sin City SEALs series by Sara Jane Stone!
He can resist everything...except her.
For the first time in her life, art therapist Lucia Lewis is ready to live. And the masquerade ball in Las Vegas is just the place to find a ridiculously hot guy to complete her wicked to-do list. The only rule? Her elegant Venetian mask- which conceals the scars that have always held her back from the life she deserves-stays on.
Navy SEAL Cade Daniels heads to Vegas on a mission to keep his best friend's little sister out of trouble. Except the woman he's sent to find is all heat and flame...and perfectly capable of handling herself. And him. But the moment Lucia's mask slips, the need to heal her, body and soul, is complete and absolute temptation.
But revealing himself could cost him the one thing he isn't willing to risk...his heart.
---
What do you think about this review?
Comments
No comments posted.

Registered users may leave comments.
Log in or register now!