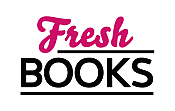 Summer Reads are HOT in July!
"There's a serial killer on the loose, leaving bread crumbs and dead bodies along the way."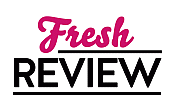 Reviewed by Viki Ferrell
Posted July 7, 2015

Suspense | Mystery | Christian
FBI Special Agent Sami Bennett is in Vancouver, BC tracking a serial killer; however, she's the only one who believes the dots all connect to bring her to this motel and room 218. She's using her vacation time to do this. Before she can burst into the room, Royal Canadian Mounted Police Inspector Drew Kelley literally snatches her away from the scene. Drew, along with a task force of Border Patrol and ICE, are interested in this same motel room, but for a different reason. Intel brings them here for a drug cartel bust. Who has sent them both to the exact same location at the same time?
When Sami explains her journey to catch Birdman, as she has dubbed him, Drew is all in. They team up together to catch a killer that has already left eight bodies in his wake, along with a calling card at each location. This card always has a strange drawing of a bird on it, thus the moniker Sami has given him. When their travels lead them to a resort in Arizona and another body, the FBI comes on board with Sami and christens this as a legitimate investigation. Together, Drew and Sami crisscross the US and the Canadian border, always just one step behind this killer. Can they ever get a break? Is this investigative team the only collaboration that is going on here, or is there a pull of attraction that makes them both want to form a different kind of team?
Terri Reed brings us another brilliant inspirational thriller in JOINT INVESTIGATION. She pulls you into the drama from page one and never lets up. Ms. Reed takes us on a whirlwind chase through two countries with two strong characters that rise to the challenge before them. Sami is a woman on a mission and lets nothing get in her way. Is Sami and Drew's anger over injustices from a criminal perspective, or is this more personal? This is a story about forgiving and forgetting, about letting go and trusting each other and God, about having faith to stand when all else fails. JOINT INVESTIGATION is a thrilling adventure you do not want to miss.
SUMMARY
LONE AGENT
Under other circumstances, FBI agent Samantha Bennett might welcome a bit of backup—but not from an overprotective Mountie. She's been on the trail of a serial killer for six months and no one has ever taken the case seriously…until now. When Royal Canadian Mounted Police inspector Drew Kelley saves her life, he decides that the hunt for "Birdman" is his problem, too. Together they begin a cross-continent chase to stop the madman before he strikes again. However, Samantha fears her growing feelings for the lawman may weaken her focus, or worse—put Drew directly in the killer's sights…
Northern Border Patrol: Keeping the U.S.–Canadian border safe
---
What do you think about this review?
Comments
No comments posted.

Registered users may leave comments.
Log in or register now!