"Simply amazing book that belongs in craft libraries."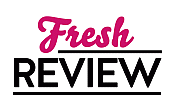 Reviewed by Sandra Wurman
Posted July 7, 2015

This book is a reprint of a book initially published in 1978. Candidly that might make you think it is dated but after doing some research it seems that this book has been on the wish list of many crochet lovers and after being unavailable for some time -- this is a very welcome reissue. The concept is simple. Judith Copeland wants to give crocheters of all competencies the tools needed to create a unique garment. And the photos in MODULAR CROCHET are just mouthwatering. MODULAR CROCHET is eye candy for any crocheter from novice to master.
One look through my reviewer copy which was missing so much of the amazing content of the actual hard cover of MODULAR CROCHET and I just knew this was a must book for my craft library. I will have my copy in just two days -- I can't wait.
MODULAR CROCHET is an ingenious crochet blueprint for just about any garment for any age guy or girl. Judith Copeland covers all the bases to ensure the success of the person designing their own one of a kind. With MODULAR CROCHET you can make any type of neckline and or collar. Depending on the yarn and the stitches used each item can have a totally unique look.
I usually judge a craft book on how many items I actually see myself working on. MODULAR CROCHET by Judith Copeland is guaranteed to fill your must-crochet-list with amazing possibilities. Copeland encourages you to run with your imagination. Crafters with a stash of yarns are just going to love making striped concoctions for everyone in their family. The open work sweaters are just fabulous and are so popular right now. I am not even going to get started on the cowls -- as I said before eye candy.
So get ready to bring your crochet to a whole new level. Run don't walk and get your copy of MODULAR CROCHET. MODULAR CROCHET is going to fly off the shelves. You heard it here first.
SUMMARY
Crocheting has never been faster and easier ― and the design possibilities have never been more exciting. This simple but innovative technique makes creating sophisticated-looking pullovers as easy as crocheting a scarf. All modular crochet garments are worked in the same basic shape, which consists of eight modules, or rectangles. You can make an infinite number of styles by varying the size of the rectangles, the type and color of yarn, and the stitches. What's more, you can customize each garment while it's being made for perfect-fit pullovers in any size, silhouette, and style ― and you'll never have to follow traditional written instructions again. Nearly four decades after its initial publication, this guide remains among the most revolutionary and revered books on freeform and improvisational crochet. Even beginners can use its innovative method to make pullovers, turtlenecks, vests, ponchos, caftans, and other items. Easy-to-follow diagrams accompany each original design, in addition to 40 large full- color photos.
---
What do you think about this review?
Comments
No comments posted.

Registered users may leave comments.
Log in or register now!