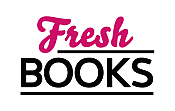 December brings fabulous reads!
"Harry D'Amour is born to raise Hell..."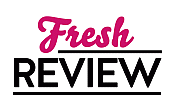 Reviewed by Ashleigh Compton
Posted June 23, 2015

Henry D'Amour has been chasing demons for as long as he can remember. His detective work has brought him into numerous clashes with pure evil. The Hell Priest, known to most as Pinhead, has been accumulating magic powers and knowledge in secret. The only oppositions to his power are his monastic order and Lucifer himself. When D'Amour and the Hell Priest collide, there is no stopping the incredible clash of wills. And when the Devil gets his due, everyone's soul hangs in the balance.
When I finished THE SCARLET GOSPELS I was in complete shock. I have read the work of Clive Barker before. He remains one of my favorite writers to this day. Never have I seen something like this. This book is both fascinating and horrifying. The conclusion to the Hellraiser series is more powerful and life-changing than you can possibly imagine. There is little I can say in the way of storyline, because it sprawls and eases along like the giant road to Hell itself. It's a beautiful journey, with some of the darkest and most striking prose I've seen in a long time. There were things that made me cry, and things that made me cry harder.
THE SCARLET GOSPELS is not a book for the faint of faith. This book takes known Christian themes and tropes and turns them right on their heads. It doesn't encourage you to question your beliefs, but that didn't stop me. I was thinking hard every time I finished a chapter. It took me longer to read this book than anything I've read in years. I had to keep stopping and taking breaks because otherwise I would not have been okay. This book really affects the reader and it hurts. Reading THE SCARLET GOSPELS is an experience in itself. If you think you can handle it, pick up a copy today.
SUMMARY
The Scarlet Gospels takes readers back many years to the early days of two of Barker's most iconic characters in a battle of good and evil as old as time: The long-beleaguered detective Harry D'Amour, investigator of all supernatural, magical, and malevolent crimes faces off against his formidable, and intensely evil rival, Pinhead, the priest of hell. Barker devotees have been waiting for The Scarlet Gospels with bated breath for years, and it's everything they've begged for and more. Bloody, terrifying, and brilliantly complex, fans and newcomers alike will not be disappointed by the epic, visionary tale that is The Scarlet Gospels. Barker's horror will make your worst nightmares seem like bedtime stories. The Gospels are coming. Are you ready?
---
What do you think about this review?
Comments
No comments posted.

Registered users may leave comments.
Log in or register now!