"Murder, lies and deception are the ingredients for this cozy mystery."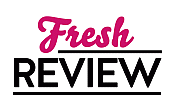 Reviewed by Viki Ferrell
Posted June 23, 2015

Mystery Culinary | Mystery Cozy
Juliet Montague Capshaw returns to her hometown of Ashland, Oregon after ten years as a pastry chef on a cruise ship. She's taking a break from her unfaithful husband Carlos and sorting out her life. The family bakeshop, named Torte, is the perfect place for Jules to figure out what's next for her. Right now, she and her mom are getting the shop ready for a reality TV show entitled Take the Cake to use their kitchen for filming one of the contestants. When everyone arrives at the shop for the first meeting, Jules learns that one of the contestants has dropped out, and she is asked to be the replacement. With a prize of twenty-five thousand dollars, it's hard to say "no." They could use the money to update the ovens at Torte and make some much needed renovations.
Jules arrives in the mock kitchen setup at the local theater for their first taping and finds one of the contestants face down in a large bowl of buttercream frosting. Upon further examination, she determines that he is actually dead. The police are called in and filming is shut down for the day. This isn't the first time Jules has found someone dead in a kitchen. A few months ago, she found someone dead in the kitchen of Torte. Jules got herself involved in that investigation and almost ended up a victim herself. The first thing everyone tells Jules is to stay out of this investigation. Will she do it, or will her armature sleuthing get the best of her?
A BATTER OF LIFE AND DEATH is a delightful cozy mystery that will keep you turning pages to see what Jules is going to get into next. Juliet tells this story in first person and gives us a lot of insight into her personal life and thoughts. She is surrounded by many supporting characters that are a real mix of very colorful personalities.
Ashland is a quaint little town that author Ellie Alexander portrays in such a way that you want to pack your bags and go for a visit. Torte is more than just a bakeshop. It's a place where people come for advise, encouragement and compassion, as well as delectable pastries and a good cup of coffee. A BATTER OF LIFE AND DEATH is a story about taking a step back for a time and assessing your life and relationships and the directions they are headed. Grab a few napkins, because you'll be drooling all over the pages as you read some of the delicious-sounding recipes these chefs are cooking up. Ms. Alexander includes a few at the end of her book as an added bonus.
SUMMARY
Welcome to Torte--a small-town family bakeshop where the coffee is hot, the muffins are fresh, and the cakes are definitely to die forů

It's autumn in Ashland, Oregon--'tis the season for a spiced hot apple cider with a serving (or two) of Torte's famous peach cobbler. It's also the perfect time for Jules Capshaw to promote her family's beloved bake shop by competing in The Pastry Channel's reality show, Take the Cake. The prize is $25,000. But as Jules quickly learns, some people would kill for that kind of dough. Literally.
Then, just as Jules dusts off her Bavarian Chocolate Cake recipe and cinches up her apron, the corpse of a fellow contestant is discovered--death by buttercream. What began as a fun, tasteful televised adventure has morphed into something of a true-crime detective show for Jules and everybody else on set. Who could have killed Chef Marco, and why? Can Jules sift out the killer before someone else gets burned?
---
What do you think about this review?
Comments
No comments posted.

Registered users may leave comments.
Log in or register now!