"A Lost Soul Loses His Heart to a Beautiful Woman..."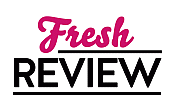 Reviewed by Kay Quintin
Posted June 22, 2015

Sharing a cottage in the Severn Valley with her close friend Lauren, Sienna Meadows has a part-time job in a pub that allows her time to write. She's been shortlisted in the TV Romance Script competition. But how does she write about the sex in a romance when her own experience has been unfulfilled? Sienna is aware of a gorgeous man, living on his houseboat directly across from the cottage, who has a string of married women standing in line. With a reputation of a womanizer, Adam Hamilton-Shaw is the very man she needs to enlist to teach her the finer points of hot, erotic sex so her scenes will be realistic in her story.
Adam intends to run forever from commitment, having faced disaster with his previous fiancée. Adam is definite trouble Sienna should avoid, but once getting to know him, Sienna finds she can't ignore the feelings she has for him...in spite of his reputation. Adam also realizes this woman could be his life mate if he wasn't so petrified of commitment. With help from a ghost, he strives to clean his act up and reach for what his heart wants, but he may have already lost the one woman he could love forever.
THE REST OF MY LIFE is the first I have read by Sheryl Browne, and I was beguiled by this compassionate and heartrending tale. Losing faith in life and love makes it hard for Adam to restore pride in his life and learn to live again. I really enjoyed this emotional story of two people overcoming heartache and becoming courageous enough to reach out again for love. Sheryl Browne is a very talented and compassionate writer and I thoroughly enjoyed her imagination and creativity in THE REST OF MY LIFE.
SUMMARY
You can't run away from commitment forever … Adam Hamilton-Shaw has more reason than most to avoid commitment. Living on a houseboat in the Severn Valley, his dream is to sail into the sunset – preferably with a woman waiting in every port. But lately, his life looks more like a road to destruction than an idyllic boat ride…
Would-be screenplay writer Sienna Meadows realises that everything about Adam spells trouble – but she can't ignore the feeling that there is more to him than just his bad reputation. Nor can she ignore the intense physical attraction that exists between them.
And it just so happens that Adam sees Sienna as the kind of woman he could commit to. But can he change his damaging behaviour – or is the road to destruction a one-way street?
---
What do you think about this review?
Comments
1 comment posted.
Re: A Lost Soul Loses His Heart to a Beautiful Woman...

I cannot believe I didn't see this review before! I am so sorry! You must think me pig-ignorant. It's an absolutely fabulous review and so hugely appreciated! Thank you! :) xx
(Sheryl Browne 7:50am August 25, 2015)
Registered users may leave comments.
Log in or register now!