"The super hot conclusion to a sexy series!"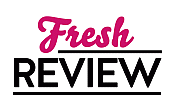 Reviewed by Monique Daoust
Posted June 21, 2015

Romance Contemporary | Romance Erotica Sensual | New Adult
A man is watching her, she's used to it; paparazzi watch her all the time, but he seems different. He's also young and handsome; she watches him watching her. He was on the plane she boarded in New York. Lily Fowler is incognito in Maui; she left after her apartment was ransacked and nothing was taken, but she's actually running away from her father's evil girlfriend, Pilar. Lily has uncovered some secrets that could get her in serious trouble this time. The man who is watching her is also in Maui; his name is Max Coleman and his client his paying him a lot of money to get something that Lily has...
TAMING LILY is the third and last instalment in The Fowler Sisters series, and while the suspense angle has been an intrinsic part of the story arc, it can easily be read as a standalone as Ms. Murphy supplies the essential details. Lily is the oldest Fowler sister and, unlike sisters Rose and Violet, has never had any interest in the family cosmetics business. Lily is a party girl, that's her sole purpose in life; she's brash, wild, irreverent. That's what everyone expects of her, and that's what she gives them. Lily trusts no one and she never relinquishes control. Until Max shows up; he's an unlikely saviour, the knight in shining armour she never expected to meet. He's unlike any man she's ever met because she has shown him the real Lily, without any artifices whatsoever.
Because of the mystery and secrecy surrounding Max and Lily's interactions, TAMING LILY has the feel of an old 50s film noir albeit with plenty of sizzling, super hot sex scenes. As Lily is away from her usual playground the veil is slowly lifted on the reasons for Lily's chaotic behaviour and some of her secret talents will influence her future choices. Lily blooms as she gets finally allows herself to get close to someone who sees her for who she is.
Ms. Murphy's writing is as polished and as beautifully descriptive as ever, however the suspense side of the story was wrapped up a tad too quickly and tidily, in my opinion. However if you're looking for a very well written, very steamy summer read, TAMING LILY is just the book for you!
SUMMARY
Perfect for fans of Christina Lauren, Emma Chase, and Maya Banks, the anticipated finale in New York Times bestselling author Monica Murphyís sexy contemporary romance series about three fiery and determined sisters with their own ideas about life and love.
Iím in trouble. Again. And instead of facing my problems head-on, Iíve run away. Far away this time, and no one can catch meónot my two younger sisters, Violet and Rose, not my father, my grandmother, or that witch Pilar who wants to take control of my familyís cosmetics company. Now Iím in Hawaii, enjoying the sun and sand and water, where nobody knows the hot mess known as Lily Fowler. And Iím loving every minute of it.
But someone is watching me. Following me. Heís gorgeous. Soon weíre talking, and against all my instincts, I reveal bits and pieces of myself to Max. It feels good, though I know he canít be the man for me. These sudden feelings we share are way too complicated, too fraught, too intense.
Then everything explodes and Iím forced to return home. My intentions have always been true, but now everyoneís mad at me. I donít know who to turn to anymore . . . except to Max. Heís the one I want to trust. But Iím not so sure I should. Maybe itís worth the riskówhat-ifs be damned. . . .
---
What do you think about this review?
Comments
No comments posted.

Registered users may leave comments.
Log in or register now!