"A dark and haunting tale of the lasting impacts of history on a family"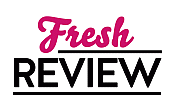 Reviewed by Debbie Wiley
Posted June 20, 2015

It all started with the arrival of a book....
Simon Watson is barely staying afloat, living in his family's home that is getting closer and closer to falling into the Long Island Sound. A surprise package arrives in the mail and sends Simon on a research quest to discover more about his heritage. What secrets are hidden within the water damaged book detailing the events of a traveling carnival? Is the past about to repeat itself?
THE BOOK OF SPECULATION alternates between the past and the present, as readers are drawn into the daily lives of carnival performers in the 1700s. Erika Swyler does a great job at pulling together the two time periods to show readers a fascinating portrait of the effects of a family curse. I love the slow, meandering pace as we get to savor the intricacies of the relationships. I especially love how Amos learns to communicate despite his inability to verbally speak.
The secondary characters in THE BOOK OF SPECULATION fascinate me and I wish we had gotten to know a bit more of their history. Doyle, in particular, has such a story to tell. Instead, we spent far too much time with Simon and I couldn't help but wonder what Alice saw in him that was attractive. THE BOOK OF SPECULATION would have been one of my favorite reads of the year had I liked Simon even just a little bit as the story itself is enchanting.
THE BOOK OF SPECULATION is a dark and haunting tale of the lasting impacts of history on a family. Erika Swyler's splendid storytelling draws the reader into the world of a traveling carnival. THE BOOK OF SPECULATION is a stunning debut novel and I look forward to reading more by Erika Swyler in the future.
SUMMARY
Simon Watson, a young librarian, lives alone in a house that is slowly crumbling toward the Long Island Sound. His parents are long dead. His mother, a circus mermaid who made her living by holding her breath, drowned in the very water his house overlooks. His younger sister, Enola, ran off six years ago and now reads tarot cards for a traveling carnival.
One June day, an old book arrives on Simon's doorstep, sent by an antiquarian bookseller who purchased it on speculation. Fragile and water damaged, the book is a log from the owner of a traveling carnival in the 1700s, who reports strange and magical things, including the drowning death of a circus mermaid. Since then, generations of "mermaids" in Simon's family have drowned--always on July 24, which is only weeks away.
As his friend Alice looks on with alarm, Simon becomes increasingly worried about his sister. Could there be a curse on Simon's family? What does it have to do with the book, and can he get to the heart of the mystery in time to save Enola?
In the tradition of Sara Gruen's Water for Elephants, Erin Morgenstern's The Night Circus, and Elizabeth Kostova's The Historian, The Book of Speculation--with two-color illustrations by the author--is Erika Swyler's moving debut novel about the power of books, family, and magic.
---
What do you think about this review?
Comments
No comments posted.

Registered users may leave comments.
Log in or register now!