"Be prepared for anything in this continuation of the Dark King series."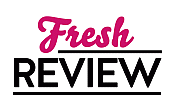 Reviewed by Annetta Sweetko
Posted June 12, 2015

Darcy, born on the Isle of Skye, a Druid, is a beautiful woman with many gifts. Fortune-telling is her forte but she just happens to be the only person in the world who could unbind the power of a Dragon King. She has no way of knowing that she is about to be completely SOUL SCORCHED by her own possessive dragon.
Warrick never intended for Darcy to be put into harm's way, he only wanted to learn her secrets and find out if she had helped Ulrik unbind his powers, putting them all in jeopardy. Before he can ask a single question he finds she is being hunted by the Dark Fae. Now Warrick will do whatever he must to protect this woman who sets his soul on fire.
To be perfectly mature with this review I will say this about SOUL SCORCHED ... do not blink, do not put it down and be prepared for anything. In other words "Oh My God!" This is a fantastic read from the first word to the last. There are so many twist, turns and tangled webs that you will not be able to set it aside for one moment.
Darcy is a real sweetheart who believes she has done nothing wrong, because if she helped evil she would lose her powers and she did not. Or so she believes. Warrick is ... well he is a Dragon King, strong, protective, hot and enticing. And of course though this is Darcy and Warrick's story we get glimpses of a couple of subplots including Rhi's as she continues to struggle with who she is, a few new Dragon Kings who are awakened and a look into Con's love life.
I have no idea where author Donna Grant comes up with her ideas but I for one hope they keep coming. SOUL SCORCHED is on my TRA (to read again) shelf with all the other fun and sexy reads by Ms. Grant.
SUMMARY
Darcy was floating on a cloud of pure passion. Everywhere he touched, Warrick was leaving a mark on her, forever changing her. She could feel it through her skin and muscle, through bone and into her soul. It was as if he was changing her. And she welcomed it
Her power is a blessing.
Born on the Isle of Skye, Darcy is a beautiful woman of many gifts. Fortune-telling is her forte, and she remains the only Druid who could unlock the secrets--and desires-- of a Dragon King. His name is Warrick. And now that Darcy's seen into his dragon heart, nothing will ever be the same¶
His passion is a curse.
Warrick never intended to put Darcy in harm's way. But ever since she revealed a shocking truth, Darcy has been hunted by the Dark Fae, who want to use her powers for their own evil purposes. Now it's up to Warrick to do whatever it takes to keep the woman who sets his soul on fire safe. But protecting Darcy means putting himself--and his entire race- -in jeopardy. Is his desperate longing for one woman worth the risk of losing everything¶for eternity?
Dive into Soul Scorched, the sizzling next novel in the Dark Kings series from New York Times bestselling author Donna Grant.
---
What do you think about this review?
Comments
No comments posted.

Registered users may leave comments.
Log in or register now!