"LOVE IS WONDERFUL THE SECOND TIME AROUND"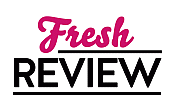 Reviewed by Patricia (Pat) Pascale
Posted June 9, 2015

Contemporary Women's Fiction | Fiction Women's Fiction
Bethany Chase's debut of THE ONE THAT GOT AWAY sparkles! I loved this romantic novel that took me on a sweet, wonderful ride. Sarina Mahler and Eamon Roy belong together for always and forever. It took awhile for Sarina to believe this but meantime she is growing her architectural practice, grieving for her lost mother and her beloved, step- father, John, while trying to still her conflicting heart, and follow her dreams.
How can you not fall in love with Eamon? A handsome hunk with a smile that lights up the room, and a personality that draws everyone to him. His sense of humor is pure delight. Did I mention sexy? Yeah, sexy, very, very sexy. I found him profoundly passionate yet tender with Sarina. A retired Olympic swimmer, he keeps his body perfectly tuned and always "has his eye on the prize." This time his prize is Sarina. Returning to Austin to live, he enlists Sarina to turn the fixer-upper into his dream home complete with an eighty foot pool in the back yard. It's time for him to follow his dreams too.
To me this delightful story is about love, so many kinds of love. Sarina grow up with a single mother, so close she never missed having a father. Mourning her mother's death ten years ago, Sarina has a ritual, while she is mourning, to celebrate her Mother's birthday. She takes the day off, goes to the local nursery, buying flats of petunias, her mother's favorite flower. After planting them, the ice cream and daytime television follow. She mourns, she loves and she remembers.
With John her step-father, their strong endearing bond continues as they share their memories and mutual love of her mother. Their joint humor touched my heart. Another characters that I truly enjoyed was her gay roommate and spectacular friend, Danny. Who would not love to have a BFF like him?
Bethany Chase has made a sensational first impression on me and I truly hope in the world of women's fiction. I wait with impatience for her next book. You have a new and very loyal fan, Ms. Chase.
SUMMARY
Perfect for fans of Emily Giffin and Jennifer Weiner, this bright, funny debut from a fresh voice in fiction offers a delicious take on love, family, and what it means to build a home of one's own.
Sarina Mahler thinks she has her life all nailed down: a growing architecture practice in Austin, Texas, and an any-day-now proposal from her loving boyfriend, Noah. She's well on her way to having the family she's hoped for since her mother's death ten years ago. But with Noah on a temporary assignment abroad and retired Olympic swimmer—and former flame—Eamon Roy back in town asking her to renovate his new fixer-upper, Sarina's life takes an unexpected turn. Eamon proves to be Sarina's dream client, someone who instinctively trusts every one of her choices—and Sarina is reminded of all the reasons she was first drawn to him back in the day. Suddenly her carefully planned future with Noah seems a little less than perfect. And when tragedy strikes, Sarina is left reeling. With her world completely upended, she is forced to question what she truly wants in life—and in love.
Full of both humor and heartbreak, The One That Got Away is the story of one woman's discovery that, sometimes, life is what happens when you leave the blueprints behind.
---
What do you think about this review?
Comments
No comments posted.

Registered users may leave comments.
Log in or register now!