"Love in exotic places"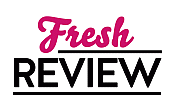 Reviewed by Helen Williams
Posted June 9, 2015

Romance Contemporary | Romance Anthology
BLISSFUL SUMMER is two novels in one: Make You My Again by Cheris Hodges and Unraveled by Lisa Marie Perry.
Two couples rekindle passion discover pleasures in exotic places.
In Make You Mine Again supermodel Jansen Douglas is living out her dream. She goes to Paris to attend her best friend's wedding where she is reunited with the one person she has always loved. When CEO Bradley Stephens learns that Jansen will be in Paris for his sister's wedding he is determined to make up for the mistakes he made and to reunite with the only person he has ever loved.
Even though Jansen and Bradley reunite they still have issues to work through.
At the time when Bradley and Jansen broke up he was dealing with a loss when Jansen had the opportunity to launch her career. His insecurity at the time caused him to act and say things that were hurtful to Jansen.
Now that he's telling Jansen he wants another chance she's not sure if she can trust him and take a chance. She runs to an island in Jamaica because she's not sure what she wants to do.
In UNRAVELED event planner Ona Tracy sets up the high reunion trip to the Bahamas for her Glee Club. But things don't go as planned when the group ends up on an erotic-themed cruise instead. She has plans to seduce her high school crush and gets blond-haired, silver-eyed ex-marine Riker Ewan to be her hookup to make her high school crush jealous.
The hookup between Ona and Riker turns into more than either of them planned.
Ona has always felt like an outsider being one of the few blacks students among all the affluent whites in the glee club. So when she learns that Riker is not who she thinks he is she feels like an outsider all over again.
These are two great stories about trust, expectations and perceptions. Sometimes you have to go outside of your comfort zone to find happiness.
SUMMARY
Two exotic locations. Two couples about to discover the thrill of rekindled passion.
Make You Mine Again by Cheris Hodges
Supermodel Jansen Douglas is living her dream. Now a wedding in Paris is about to reunite her with the high school sweetheart she left behind. But Atlanta CEO Bradley Stephens won't let their stormy past stand in the way of reclaiming his first and only love.
Unraveled by Lisa Marie Perry
Ona Tracy's plans to seduce her high school crush unravel when the reunion trip she books turns out to be an erotic-themed cruise to the Bahamas! Rather than abandon ship, she recruits blond-haired, silver-eyed Riker Ewan to be her hookup, unaware that the hot-bodied ex-marine isn't who he seems to be
---
What do you think about this review?
Comments
No comments posted.

Registered users may leave comments.
Log in or register now!