"PAUL MADRIANI CRAFTY PRO RETURNS IN POWERFUL ACTION DRAMA"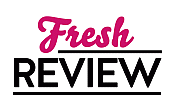 Reviewed by Patricia (Pat) Pascale
Posted June 9, 2015

Thriller Legal | Suspense | Thriller Crime
Paul Madriani, defense attorney and his partner, Harry, do not want to take the Alex Ives case. However, Alex is a friend of Paul's daughter, Susan, and when she asks for her father's help, he can not refuse.
Alex is accused of vehicular manslaughter, which claimed the life of Olinda Serna, a very powerful D.C. attorney, Alex was saved by a passing driver, dragging his body from the wreckage, and getting Alex to the hospital. Alex wakes up the next morning and remembers nothing about the incident. Upon questioning, Alex describes meeting a very attractive young lady outside his office building and being invited to a party that night. He describes her as beautiful, Asian, with a tattoo of a dragon's tail on her leg and he thought her name was Ben. She did not attend the party.
Soon after the investigation begins, Madriani is sure the accident was staged. Results from the police report confirm Alex barely had one drink. Madriani believes Alex was drugged with a "roofie" rendering him unconscious and unable to remember anything. Further facts point toward a political and financial conspiracy with overtones of assassins and electronic manipulation. One assassin, Ana, a Basque who uses a bow and arrow as her weapon of choice. Ana is renowned and very successful in her field.
Olinda Serna knew all the dirty secrets, not unlike the powerful Director of the FBI. For over 40 years, J. Edgar Hoover. kept secret files on many people, and kept his job with threats of bringing those secrets out. Madriani uncovers her powerful friends and financial connections here and overseas.. Serna knew many secrets, and she was ready and willing to use them. Who wanted her dead?
Best Selling author, Steve Martini, takes us on an exhilarating ride across the globe to chase the slayer and save the life of an innocent young man. I'm a dedicated Martini fan and suggest you don't miss this exciting read.
SUMMARY
Defending an innocent young man, defense attorney Paul Madriani uncovers a morass of corruption and greed that leads to the highest levels of political power in this electrifying tale of suspense from New York Times bestselling author Steve Martini.
One of the most successful lawyers in the country, Olinda Serna is a master at managing money as well as her influential clients. After years of fierce combat in the political trenches, Serna knows all the dirty secrets, where the bodies are buried, and how deeply they are stacked. When she's killed in a roadside crash in the high desert of Southern California, powerful heads in Washington begin to panic, worried that their secrets may not be safe anymore.
Alex Ives, a friend of Paul Madriani's daughter, is accused of vehicular manslaughter in Serna's death. Ives claims he had only one drink on the night of the accident, yet he can't remember anything between the time he left for a party north of San Diego and the moment he woke up in a hospital the next morning. He's still dazed and a little bruised, but also obviously very afraid. After all, a woman is dead, and he's sure he didn't kill her.
To save an innocent young man's life, the brilliant defense attorney must uncover everything he can about Serna and her clients—no matter how unsavory—a search that will lead him into a vortex of corruption, and at its center, a devious killer poised to strike again.
---
What do you think about this review?
Comments
No comments posted.

Registered users may leave comments.
Log in or register now!