"ONE DRESS: FIVE BRIDES, FIVE STARS"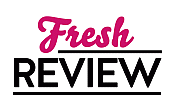 Reviewed by Patricia (Pat) Pascale
Posted May 30, 2015

Inspirational Historical | Christian | Women's Fiction
FIVE BRIDES is a delicious, delightful read that I adored. What five remarkable women, different and yet alike. Take their journey to find love with them. It is sometimes painful, but always bittersweet. Joan, Everlyn, Betty. Magda and Inga each tell a story and share their dreams, as the pages fly and you can't put this book down.
Joan Hunt sailed aboard the Mauretania II from England to New York. She boarded a train for twenty four hours and arrived in the city of her birth, Chicago. Uprooted at nine and brought to Great Britain, Joan's first goal: Find a job and send money to family back home. At sixteen years old, Joan entered an essay in a contest called, "The Man of My Dreams. She wrote, "The man of my dreams will be able to do things and be creative. It would be nice if he was 6 ft. two, had blue eyes and lots of dark hair." A prevew of coming attractions?
Evelyn Alexander, a pen pal of Joan Hart for many years, boards a train from Portal, Georgia to Chicago. She tells her daddy, "I want to get a job in one of those tall buildings in the Loop. I want to live in an apartment." What she did not tell her daddy? She wanted to get away from Hank Shute, a young man who has been her boyfriend since high school and plans to be a farmer just like his daddy. He does not "turn her skin to gooseflesh", which is how her daddy described his feelings when he fell in love with her mother.
Betty Estes at 26 has a job as a secretary, a generous allowance from her father, an apartment needing additional roommates, and the affection of George Volbrecht, the one chosen to be Betty's husband by both his family's and hers too. However, Betty does not love him and has no plans to marry him.
Magda and Inga Christenson, sisters from Minnesota have good jobs and are Betty's roommates. Magda works for a Publishing Company, Inga is an air line stewardess looking for Mr. Right. Magda wants to become a writer and become famous.
One Saturday in the window of Carson, Pirie and Scott, the girls see the most beautiful wedding dress and on a lark they all try it on. It is $300 and they buy it together. They make a pact. Each may use it on her wedding day. The last one married gets to keep it. FIVE BRIDES is a truly charming story of the dress and the weddings. I loved it utterly and completely and you will too. Thank you, Ms. Everson for the sweetest read in ages.
SUMMARY
One dress, five women, a lifetime of memories.
Five single, fiercely independent women live together in a Chicago apartment in the early 1950s but rarely see one another. One Saturday afternoon, as they are serendipitously together downtown, they spy a wedding dress in a storefront window at the famous Carson, Pirie, Scott & Co.
After trying it on—much to the dismay of the salesclerk and without a single boyfriend or date between the five of them—they decide to pool their money to purchase it. Can one dress forever connect five women who live together only a short time before taking their own journeys to love and whatever comes happily ever after?
Excerpt
CHAPTER 1

October 1951

Chicago

An early morning wind whipped around the right-front corner of the medieval and French Renaissance building on Chicago's south side. Once the splendid home of one of the city's most respected doctors, it now served as a temporary home for young women in transit. Women like nineteen-year-old Joan Hunt.

She stretched under the weight of a starched sheet and a thick blanket that smelled of mothballs and time, then pulled her left arm out from under the light weight. The chill in the air drove gooseflesh up and down its length. With the fingertips of her right hand, which only peeked out of the covers, she turned the Timex dou-ble-mesh banded watch to view the face, then blinked. She'd slept over ten hours.

"Well, no wonder," she mumbled, returning the covers to her chin. Squeezing her eyes shut, she whispered, "Good morning, Lord. We've a lot to do today, now, don't we?" Then, as though her life depended on it, in one movement she threw the covers to her feet and sat up-right.

Up and out of bed, Joan opened the battered trunk at the end of the twin cot in the narrow room she'd been assigned the evening before. Her clothes—neatly folded in short stacks, skirts on one side, blouses on the other, lingerie in a satin case beneath them all—smelled of home, of lavender and England, and a long but exciting week on the Mauretania II.

She removed the cedar cubby shelf filled with a col- lection of framed photos, two of her favorite Agatha Christie novels, a small leather address book, and the paper she'd written for a contest in which the young la- dies of Leigh, Lancashire, England, were to write an es- say titled, "The Man of Your Dreams." It had been simple enough for her to pen. Even at sixteen.

"The man of my dreams will be able to do things," she'd written. "Lots of things. And be creative. And," she'd added, "it would be nice if he were six foot two, had blue eyes, and lots of dark hair."

Joan smiled now at the reaction her mother had given her. "I'm so sure, Joan. God is going to create some man out of clay just for you."

Joan now lowered the shelf to the industrial-white tile floor, then slipped her hand behind the skirts and with- drew a stack of correspondence bound by a wide pink ribbon. The swirl of her name in Evelyn Alexander's penmanship brought comfort, welcoming her to Chicago and her temporary home. It also helped her to know she'd done the right thing in journeying here.

"Just come," Evelyn had written from her home, which Joan had always pictured as having a wide wrap-around porch dotted with wicker furniture and surround-ed by lush lawns.

Come to Chicago. If your father says this is the best place to find a job here in the States, then it must be true. If you dare to board a ship and cross the Atlantic, I'll dare to take the train up the Eastern Seaboard.

Joan had dared, all right, the scariest part of her jour- ney having been the announcement to her mother—the truest of all Brits—that she wanted to return to America, the land of her birth. She had endured Mum's shock and calmly said, "I know, Mum," after she'd reminded her that "dual citizenship is not possible, you know. You cannot belong to both the king and the president."

And Joan endured it again when her mum stoically cried, "I don't know if I can bear this."

Difficult as it was to hear Mum cry, the idea of re- maining in war-ravaged England—of merely enduring her days until some poor bloke asked her to marry him—was more than she could bear. While she wanted her future groom to be able to do things, first she wanted to experience life. Then, she wanted bride and groom to do so many wonderful things together.

Joan pulled the top letter from the stack, returned the rest, and placed the shelf over her clothes. Her fin- gertips brushed across a photo of her family, all eleven, clustered together in their Sunday best, wide-eyed and smiling. Her index finger rested over the place where her mother's heart beat, and she closed her eyes and breathed in deeply, remembering the cries that pierced the halls of the American offices in Manchester when she boldly repeated, "I denounce the king and all his rights, and swear my allegiance to the United States of America."

She exhaled as she stood, shaking away the memory as she laid the last letter from Evelyn at the foot of the bed. She grabbed her robe from the lone black spin-dle-back Windsor chair and shoved her arms into the sleeves, tied the belt around her too-thin waist, stepped into slippers, and darted out the door toward the bath and showers down the hall.

Minutes later, with her teeth brushed and hair combed, she returned to her assigned room, closed the door behind her, and walked to the window.

The previous night, after a week on the ship and an-other twenty-four hours on a train, she'd been too tired to eat. But now, as she pulled the muslin curtains away from the room's single window, her stomach rumbled.

"There's a restaurant just down the block," the man behind the desk had said when she arrived, and she wondered how he'd known she stood there praying she wouldn't collapse in the lobby. "They're open until nine."

"I'm afraid I'm just too worn out to walk there and back." She chuckled with all the energy of a turtle at the end of his race. "Pathetic, isn't it?"

The young man—tall and lanky with a full head of dark curls—scratched along his temple before holding up a finger and saying, "Tell you what." He ambled over to the desk behind him, piled high with papers and files of all sorts. He pulled out a drawer and dipped his hand in, retrieving a candy bar. "Do you like Baby Ruths?" She honestly didn't know, but nodded anyway. "Thank you," she'd said as he handed her what would be dinner.

"Be back down before eight in the morning and get yourself some coffee and a nice hot breakfast. We start serving at six."

Now, with her nose pressed to the cool glass and peering at the street below where cars already rolled past, her stomach declared that the meal of peanuts, caramel, and chocolate had officially worn off.

Joan dined alone in the expansive cafeteria of the YMCA. Fine by her; she wanted to read Evelyn's last letter again before the first order of business—embarking on her job search.

If you arrive on the 16th of October, you'll have to go it alone for a few days. I cannot possibly be there until the 20th. Perhaps not until a couple of weeks after that. I'd hoped to meet you in New York and we could take the train together, but I have had to handle Mama with kid gloves.

Joan understood. All too well. Though their situations were similar, they were also vastly different. Joan had to denounce the king and travel to a country she hadn't seen for years, not since the Great Depression. Her fa- ther, a fun-loving Irishman, and her mother, a gentle Englishwoman, had packed up all their belongings and their brood of children and returned to the United King- dom from their Chicago home. Evelyn, on the other hand, had never been to the "Windy City." She'd been to Atlanta once, she'd said, but that was as far "north" as she'd traveled.

Still, if I don't do this very brave thing . . . if I don't square my shoulders and tell Daddy how desperately I want to leave on this great adventure . . . I just know, Joanie, that I'll regret it for the rest of my life. I can feel it in the marrow of my bones. Every morning I wake with one thought: You must do this, Evelyn. This is your one opportunity.

Indeed, Joan thought, swallowing the last of her tea and toast. Mine as well. Being the middle child of nine, she'd felt she had to come to America. Create her own adventure. Write her own story. Or simply burst from the need. For something . . . something more than England could offer.

Something. Although she couldn't say quite what. And if she didn't find it here, she reasoned she would have to return across the Atlantic to seek it elsewhere. Joan stood resolutely and brushed a few crumbs from her skirt. The time had come for her to find a job. And find it quickly. Today. She had only thirty-seven dollars to her name, and, as comfortable as her room at the Y seemed to be, it was only a room.

It wasn't home.

For her first day in Chicago, she chose a simple blue over-the-knee pencil skirt and a white shirtwaist. Her on-ly accessories were a strand of pearls, a small hat with a net that she pulled back, and a pair of gloves the color of midnight. She'd taken stock of herself as best she could in the small mirror in her room, but now, in front of one of the wide front windows of a four-story office building, she had a better view. And, if she said so herself, she made a rather smashing reflection. Joan adjusted the clutch she carried under her arm. It held Evelyn's letter with suggestions for employment, and her cash for safekeeping. The building she stood in front of appeared squatty in comparison to those around it. But the brass address plate indicated it contained a number of businesses within, including Hertz, which she had heard of. Seemed a good place to start.

And if you land a job, Joanie, promise me you'll save a spot for me.

No "if" about it. She would land a job.

Joan entered the lobby off of South Wabash, which was austere by every definition of the word. Only a few ordinary chairs flanked the perimeter between office doors. A receptionist's desk sat smack in the center.

"Hallo," she said to the young blonde on the other side of it.

The woman looked up from her work with wide blue eyes made bluer by the dark liner that curled from the ends of the lids. "May I help you?"

Yes, she absolutely could. Joan straightened her shoulders and smiled. "I'm here for a job."
---
What do you think about this review?
Comments
No comments posted.

Registered users may leave comments.
Log in or register now!