"Temptation leads to deadly consequences"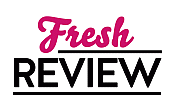 Reviewed by Helen Williams
Posted May 24, 2015

Multicultural Romance | Inspirational Romance | Christian
THE ULTIMATE BETRAYAL is Book twelve in the Reverend Curtis Black series.
Alicia Black destroyed her first marriage to Phillip Sullivan by having an affair with drug dealer Levi Cunningham who ends up going to prison.
Her second marriage ended when she discovered that her second husband was a womanizer and full of deceit and schemes.
She has worked hard to convince Phillip to give her a second chance. Phillip never stopped loving Alicia and feels that they can try again. So he asks her to marry him again.
About two months before their wedding date Levi is released from prison and contacts Alicia saying how he stills loves her and wants to see her.
It's been five years since she has had any contact with Levi and feels there is no way he still has feelings for her. And she really hurt Phillip when she had the affair and she's determined to never do that again.
She gives into temptation and meets Levi and falls back into her old patterns.
Curtis, former playa, recognizing playa moves warns Alicia about going down a path that she can't come back from.
There will be some devastating consequences because of decisions made.
Meanwhile, Alicia and Phillip's best friends Brad and Melanie Richardson marriage is in trouble. Brad is losing a lot of money in bad investments or so it seems. Melanie has developed an eating disorder which she's in denial about.
This story shows the effect of what THE ULTIMATE BETRAYAL can do to a relationship in the case of both couples.
Alicia could have prevented the events in her relationship by being honest and not marrying Phillip a second time if she was not really in love with him. Knowing her father's past gave her a bird's eye view on consequences from bad decisions. So when Curtis gave her his fatherly warning she would have been wise to heed it.
You can probably read THE ULTIMATE BETRAYAL as a stand alone but I would recommend familiarizing yourself with Curtis Black and his family. There is much drama and just when you think things could not get any worse -- more drama.
I love the Reverend Curtis Black novels. I met Ms. Roby several years ago at a book fair in Columbia, SC and made the comment to her that she has to keep writing about Curtis Black and I'm glad she has!!!!
If THE ULTIMATE BETRAYAL is your first Kimberla Lawson Roby book I recommend you check out her others, not just the Reverend Curtis Black novels but others written by her. She's a great storyteller. You will enjoy!!!!!
SUMMARY
It's been four years since twenty-eight-year old Alicia Black, daughter of Reverend Curtis Black, divorced her second husband, the most womanizing and corrupt man she has ever known. Since then, Alicia has been dating her first husband, Phillip Sullivan, a wonderfully kind and true man of God whom she'd hurt terribly by cheating on him. Alicia has worked hard to prove herself worthy of his trust once more, and when he asks her to marry him again, she couldn't be happier.

But Levi Cunningham, the drug dealer Alicia had an extramarital affair with, has just been released from prison, and he has completely turned his life around for the better. Still head-over-heels in love with Alicia, he will do whatever is necessary to win her back. Remarrying Phillip is the one thing Alicia has wanted for years, but she can't get Levi out of her mind.

Alicia and Phillip aren't the only ones in the middle of a crisis. Their best friends, husband and wife Brad and Melanie Richardson, are struggling to keep their marriage together. Workaholic Brad is never home and has begun losing thousands on bad investments. Or so he says. Melanie, who is certain there's more to the story, is determined to get at the truth. At the same time, her frustration and stress cause her to eat a lot less, and she behaves in an extreme fashion. Alicia worries that she could be suffering from anorexia, but Melanie steadfastly denies it. Their friendship begins to suffer, and it isn't long before they're talking to each other like enemies.

Fresh betrayal leads to consequences no one saw coming, and Alicia's relationship with Phillip might not be the only thing that needs saving. But is it already too late?
---
What do you think about this review?
Comments
No comments posted.

Registered users may leave comments.
Log in or register now!