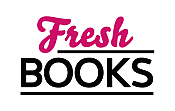 Summer Reads are HOT in July!
"A Cape Town murder leads to a trail of revenge in this gritty thriller"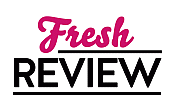 Reviewed by Clare O'Beara
Posted May 11, 2015

I'd previously read The First Rule Of Survival, a strong police story set in modern South Africa. Now author Paul Mendelson looks back in the life of his main character Vaughn deVries in THE SERPENTINE ROAD. The story is told in present tense, but it's so well written that we barely notice.
In January 1994, terrorist atrocities kill people of all colours in Cape Town. The end of minority rule has been approaching for three years, especially since the release of political prisoner Nelson Mandela. But for some, the process is not moving fast enough, and they have turned to violence. DeVries is a Captain in the police, and it's his job to help hunt down the terrorists. The country has been suffering from outside sanctions which are now being lifted; the police use outdated, worn-down equipment. Men are angry and resentful among the police too; they fear change, and want to defend their families from a new and perhaps unfriendly regime. Scared men make mistakes.
In April 2015, deVries is now Colonel in the Special Crimes Unit. Veldt fires are frequent during summer and many police officers are black. But some things don't change; a murder has occurred on Serpentine Road below Table Mountain. DeVries and his constable Don February examine the scene where a wealthy woman has been shot in her home. Taryn Holt owned an art gallery, which currently hosts a controversial display by a woman artist who depicts exploited women in Africa. Does this supply a motive for the planned murder, or is wealth at the bottom of the matter? And separately, do the roots of the deaths of former police officers lie further back in time, in 1994?
While murder is never pleasant, deVries currently has nothing else in his life. This is no doubt an accurate portrayal of men who keep going because of their job, and have no family life. However it saves the author from having to portray a more rounded character with personal relationships. DeVries has come far enough since his divorce that he's now getting to know women again, but with today's morality, they don't seem to want much from him.
While the first book was all about men, this complex crime story is initially about women, though the police are all male apart from one pathologist and a new constable. The atmosphere is again richly drawn; smoked warthog ribs are on the menu and rich smells from communal barbecues or braies fills the hot, dusty evening air. In South Africa, now as in the past, politics are never far from everyday life, and Paul Mendelson vividly recreates the many tensions and characters for his eager readers. THE SERPENTINE ROAD is a gritty thriller and procedural in one, well worth reading and a fine second instalment in this series.
SUMMARY
Even after the release of Nelson Mandela and the promise of free elections, extremist groups terrorized South Africa, bombing churches, opening fire in bars and restaurants. Nearly twenty-five years ago, as a young Captain, Vaughn de Vries finds himself in pursuit of the suspects of a fatal bombing in his precinct, under the command of one of the most feared white police officers of the time: Major Kobus Nel. Out of radio communication and without clear evidence, the SAPS barge into a township and set off a chain of events which will resonate for a quarter of a century.
In Cape Town in 2015, the heiress of an Apartheid-era industrialist is found murdered, her body posed to suggest a racial hate crime. But, as Colonel Vaughn De Vries investigates, possible motives for her death abound: a highly controversial art exhibition, her sexual preferences, her relationship - as yet unknown by the press - with the son of one of the heroes of The Struggle.
And, moving South down through the country, North to South, five men are murdered, each with a connection to a point in history De Vries would sooner forget. When the link is made, De Vries must re-live the traumatic event to uncover the perpetrator. Old wounds, hidden in history, are exposed, and a mysterious killer approaches, whom no one seems able to stop.
---
What do you think about this review?
Comments
No comments posted.

Registered users may leave comments.
Log in or register now!