"Grief, Love, And Family Will Keep You Reaching For The Tissues"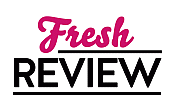 Reviewed by Susan Dyer
Posted May 7, 2015

Women's Fiction | Amish | Christian
The Forgiven is book one in the Keepers Of The Promise series.
Marta Perry is one of my favorite authors of Amish fiction. Her books draw you in and make you feel a part of the Amish community and her newest book THE FORGIVEN does not disappoint. It is the story featuring three Amish cousins and their struggle to preserve their family heritage. The dual stories set in the present and during World War II make it impossible for you to put down. I couldn't stop reading THE FORGIVEN once I started. I had to know how the stories of Rebecca and Matt as well as Anna and Jacob were going to be resolved.
Rebecca Fisher is a young widow with two young children. She was protected by her husband, Paul, and now that he is gone, she is struggling to provide for her family. Rebecca Is sorting out the family treasures in her grandmothers attic. She is with her cousins Judith and Barbara and she comes across a diary of Anna Esch written in 1941. While trying to keep her home going after her husband passes she is drawn into reading Anna's diary. Can she find help from another time?
Matthew Byler ran wild as a teen, leaving his Amish faith to live out in the Englisch world only to find trouble and misery because he was not one that was meant to leave. He has been gone for thirteen years. Coming back is rough, but his uncle needs his help. His cousin, Isaiah has left the Amish life and his uncle can't do it all on his own. Matthew rents a building from Rebecca for his furniture workshop. He has ghosts in his past also. Can he learn to forgive himself? Matthew has inner struggles to contain his temper and his fears that he doesn't belong in the only world he wants to be in as well as learning that he is worthy of forgiveness.
The theme of THE FORGIVEN is, of course, forgiveness. Not only do we need to forgive each other, but also ourselves. God will forgive us. We just need to humble our selves and ask him for it. Marta Perry's love of the Pennsylvania Dutch country and the Amish people really shines through and will pull you right in and never let you to until the very last page. I devoured this first book in the Keepers of The Promise and look forward to book two The Rescued coming in June of 2015.
I strongly recommend THE FORGIVEN to anyone who loves Amish stories as well as anyone who enjoys books about characters who struggle to overcome life's greatest challenges.
SUMMARY
When three women, all cousins, are given the task of sorting through the treasures of several generations of their Amish family, they each discover a story from the past that provides insights and inspiration for their own lives. Central Pennsylvania, current day. Rebecca Fisher gladly accepted her husband Paul's dreams as her own, but now that he has passed away, she's struggling to raise two children and keep her home. Renting her stable to carpenter Matthew Byler offers a partial solution—even though Matthew has a troubled history, having sometimes failed to embrace Amish beliefs. As Matthew seeks to prove himself, Rebecca realizes how dependent she has become on others. Where can she find the courage to grow and change? Lancaster County, 1941. As war threatens, Anna Esch pours her experiences into her diary. Her world seems to crumble as neighbors turn against the Amish and her love, Jacob, is sent to a camp far away for refusing to fight. She can't know, as she grows from a girl into a woman during a time of trouble and grief, that one day another Amish woman will gain strength from the words she writes and will learn that she, too, can become a keeper of the promise.
---
What do you think about this review?
Comments
No comments posted.

Registered users may leave comments.
Log in or register now!