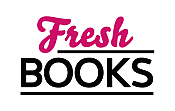 Great new reads in September
"A tale of a medieval journey full of wonders and intriguing characters!"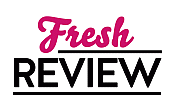 Reviewed by Audrey Lawrence
Posted May 5, 2015

It is early spring in 1267 and the young nineteen year old friar is being sent on journey of repentance. His Master, the famous and infamous Roger Bacon, is well pleased. Now, Bacon has a wonderful means of accomplishing his goal while still being almost imprisoned in his Franciscan Friary in Oxford, England.
Despite having his ears boxed many times since he was selected to study under his Master at age nine, Friar John has become one of Bacon's most faithful and loyal students. Now, John is charged by Bacon to deliver a special manuscript filled with the many learnings from Bacon's radical theories on science, mathematics, and philosophy to the elderly Pope Clement IV now residing in Viterbo.
Without, as John writes, ever having seen a soldier, a bride or a Jew or any real knowledge of the dangers or the challenges he will face, he sets off with two fellow friars, Brother Andrew and Brother Bernard, to travel from Oxford to Italy by foot. Will they survive? Will they be able to get the manuscript into the hands of the old Pope?
David Flusfeder is a very creative writer and experienced writer and portrays JOHN THE PUPIL as being scraps from a manuscript that was written by John in 1267 while on this amazing journey. It is so vivid an account that I had trouble believing it was a novel. I loved being totally immersed in this 13th Century account and really had difficulty putting the book down for any reason.
The characters in JOHN THE PUPIL are a strange bunch, yet, all seem realistically and authentically described. I fully relished reading John's accounts of how the angelic looking Friar Andrew gets caught up with women and the powerful way Friar Bernard handles his encounters with others. JOHN THE PUPIL paints a clear picture of the other medieval characters John meets on the secret journey including the ever so inquisitive Simon the Palmer, fellow pilgrims (religious and otherwise), soldiers, heretics and, of course, women.
On some levels, JOHN THE PUPIL reads like a simple account of a journey; yet it is filled with such interesting info about saints and other medieval information. At a different level, there is also much for those who wish to reflect on the thinking of the times or their own reflections on what captures their attention. To me, Flusfeder's writing flows like an elegant fountain showering the reader with tales both bizarre and beautiful. It is a novel that readers who love medieval or historical fiction are sure to find refreshing and intriguing! Enjoy!
SUMMARY
Set in thirteenth-century Europe, against the backdrop of a medieval world where beauty and violence, science and mysticism, carnality and faith, exist side by side, this is a masterful, mystery-laden novel from the author of The Gift, in the tradition of Umberto Eco, Barry Unsworth, and Michel Faber.
Since he was a young boy, John has studied at the Franciscan monastery outside Oxford, under the tutelage of friar and magus Roger Bacon, an inventor, scientist, and polymath. In 1267, Bacon arranges for his young pupil to embark on a journey of penitence to Italy. But the pilgrimage is a guise to deliver scientific instruments and Baconís great opus to His Holiness, Pope Clement IV. Two companions will accompany John, both Franciscan friars: the handsome, sweet-tempered Brother Andrew, with whom everyone falls in love; and the more brutish Brother Bernard, with his secret compulsion for drawing imaginary monsters. Neither knows the true purpose of their expedition.
John the Pupil is a medieval road movie, recounting the journey taken from Oxford to Viterbo in 1267 by John and his two companions. Modeling themselves after Saint Francis, the trio treks by foot through Europe, preaching the gospel and begging for sustenance. In addition to fighting off ambushes from thieves hungry for the thing of power they are carrying, the holy trio are tried and tempted by all sorts of sins: ambition, pride, lustóand by the sheer hell and heaven of medieval life.
Erudite and earthy, horrifying, comic, humane, David Flusfederís extraordinary novel reveals to the reader a world very different and all too like the one we live in now.
---
What do you think about this review?
Comments
No comments posted.

Registered users may leave comments.
Log in or register now!