"Immerse yourself in this mesmerizing tale of madness, terror, and redemption."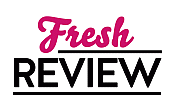 Reviewed by Lynn Cunningham
Posted May 2, 2015

Writer Ben Tierney has grown tired of dangerous and exhausting city life and moves with his wife Caroline and sons Charlie and Bub to a remote country location. They buy a huge house called The Crofts and set about restoring it and turning it into a bed and breakfast. There are plenty of rooms as well as gorgeous acreage for future guests to enjoy during their stay. On the surface, everything looks hopeful and happy.
Underneath, much darker things lurk. Ben is experiencing a little bit of writer's block even though they need the money. Caroline is battling a bi-polar illness that just doesn't seem to be getting any better. Eight year old Charlie had some issues in the city school he had attended that he is still recovering from. Bub is eight months old and probably the only "normal" member of the family.
Charlie has been given more freedom at The Crofts than he has ever had. He spends hours in the forest surrounding the property exploring. But he also spends a lot of time just sitting in a special place and being quiet. Something lives in the forest that no one else seems to know about and Charlie keeps trying to make cautious friends with it.
Even though the people from the village of Swannhaven alternate between being very welcoming and friendly to being rude and almost threatening, Ben tries to continue his efforts to get along with them. What he doesn't understand is that there are some truly dangerous things at work here. Things that he needs to know before it's too late for him and his family.
HOUSE OF ECHOES is truly one of the most captivating books I've ever read! It has a little bit of everything. It is frightening, thought provoking, and gripping. Brendan Duffy creates this tale of creepiness without resorting to stereotypical events and characters. He simply tells a story of a family that become caught up in something unimaginably horrible and he tells it in a way that had me hooked from the first page. Each chapter led into the next and I had an extremely difficult time leaving it when life called.
For a first novel, HOUSE OF ECHOES shows the promise of great things to come from Brendan Duffy. As I traveled through this chamber of nightmarish events, I could easily see it as a movie. I had no idea what was actually going on and when I thought I knew, I quickly learned just how wrong I was.
I was easily able to get intimately acquainted with Ben, Caroline, Charlie and Bub. They were written in such a way as to feel like they were sitting in my living room. This is always a sign of a great book and reading experience.
Brendan Duffy is a writer to watch for everyone who enjoys a great, unique, and frightening story that keeps you up at night. Treat yourself to HOUSE OF ECHOES. It will "echo" through your mind long after you've finished it.
SUMMARY
In this enthralling and atmospheric thriller, one young familyís dream of a better life is about to become a nightmare. Ben and Caroline Tierney and their two young boys are hoping to start over. Ben has hit a dead end with his new novel, Caroline has lost her banking job, and eight-year-old Charlie is being bullied at his Manhattan school. When Ben inherits land in the village of Swannhaven, in a remote corner of upstate New York, the Tierneys believe itís just the break they need, and they leave behind all they know to restore a sprawling estate. But as Ben uncovers Swannhavenís chilling secrets and Charlie ventures deeper into the surrounding forest, strange things begin to happen. The Tierneys realize that their new home isnít the fresh start they needed . . . and that the villageís haunting saga is far from over. House of Echoes is a novel that shows how sometimes the ties that bind us are the only things that can keep us whole.
---
What do you think about this review?
Comments
No comments posted.

Registered users may leave comments.
Log in or register now!