"Is the past coming back to haunt the present day?"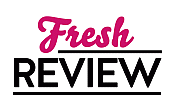 Reviewed by Debbie Wiley
Posted April 20, 2015

Fantasy Historical | Romance Time Travel
Tilda Fordwells didn't expect to live alone in the cottage in Wales. She and her husband, Matt, had planned to spend their lives their together, as Tilda worked in her ceramics studio. Unfortunately, an accident changed everything and instead Tilda finds herself alone but plagued by visions. Electricity and other modern conveniences seem to stop working when she's in the vicinity. Could Tilda be remembering a past, a past in which a shaman named Seren lived? And will the events of Seren's time come back to haunt the present day?
THE SILVER WITCH alternates between two time periods and viewpoints. Chapters alternate between Seren and Tilda, with each character having a definitive voice. I love Tilda's strength and courage as she continues to live even as she grieves. I could easily relate to her sense of loss and her subsequent fear of vehicles, while also cheering for her willingness to defend the stray dog she sees being tormented. Tilda's artistic talents shine through even in how she views the world and I love how she settles into her home despite the electrical problems. Seren, on the other hand, wasn't as readily likable to me. I appreciate her loyalty to her prince but her actions left me a bit frustrated with her.
Paula Brackston has a gift for creating lush, vivid worlds and populating them with unique characters. While I have loved Paula Brackston's historical depictions in the past, I found myself particularly enthralled with Tilda's modern day world and I wanted to spend more time there than in Seren's world. THE SILVER WITCH is the sort of book you sink into and savor each and every word. I look forward to reading more books by Paula Brackston in the future.
SUMMARY
A year after her husband's sudden death, ceramic artist Tilda Fordwells finally moves into the secluded Welsh cottage that was to be their new home. She hopes that the tranquil surroundings will help ease her grief, and lessen her disturbing visions of Mat's death. Instead, the lake in the valley below her cottage seems to spark something dormant in her – a sensitivity, and a power of some sort. Animals are drawn to her, electricity shorts out when she's near, and strangest of all, she sees a new vision; a boatful of ancient people approaching her across the water.
On this same lake in Celtic times lived Seren, a witch and shaman. She was respected but feared, kept separate from the community for her strange looks. When a vision came to her of the Prince amid a nest of vipers she warned of betrayal from one of his own. Prince Brynach both loved and revered her, but could not believe someone close to him wished him harm, even as the danger grew.
In her own time, Tilda's grief begins to fade beside her newfound powers and a fresh love. When she explores the lake's ancient magic and her own she discovers Seren, the woman in her vision of the boat. Their two lives strangely mirror each other's, suggesting a strong connection between the women. As Tilda comes under threat from a dark power, one reminiscent of Seren's prophecy, she must rely on Seren and ancient magic if death and disaster is not to shatter her life once more.
---
What do you think about this review?
Comments
No comments posted.

Registered users may leave comments.
Log in or register now!