"ONE NIGHT can change everything....."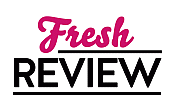 Reviewed by Debbie Wiley
Posted April 20, 2015

Romance Erotica Sensual | Multicultural Contemporary Fiction
A chance encounter changes everything....
The man from Orange County and the woman from L.A. meet at a gas station. Will he fall for her con game? The unlikely couple has nothing in common on the surface, but their attraction is more than physical. A con game and a conversation lead to ONE NIGHT together. Will the man from Orange County and the woman from L.A. survive as danger lurks all around them?
ONE NIGHT is mind blowing! The initial story sounds like ONE NIGHT is about a one night sexual encounter, but oh is it ever so much more! It's impossible to describe just how wild the storyline is due to spoilers, as it is the unveiling of the surprise events that make ONE NIGHT so memorable. I finished ONE NIGHT in a single sitting as I had to know just how Eric Jerome Dickey would resolve everything!
I absolutely love the character of the woman from L.A.! As her history and name are revealed, a portrait of a woman of such strength and love in the midst of pain emerges. My heart aches for her even as I laugh even now remembering her witty and philosophical discussions with the man from Orange County.
Eric Jerome Dickey's skill at taking a seemingly faceless and nameless encounter and turning it into a life changing moment for both characters is unparalleled. ONE NIGHT encapsulates life as it is about passion, jealousy, love, loss, and even murder as the setting ranges from a gas station to a Denny's to an upscale hotel room. Eric Jerome Dickey creates memorable characters who tug at your heart while challenging your mind- and the woman from L.A. and the man from Orange County do this and more. ONE NIGHT is highly recommended!
SUMMARY
The New York Times bestselling author checks in to the hotel of readers' dreams for an ardent romantic adventure that lasts just One Night.

For one night, a couple checks in to an upscale hotel. The pair seem unlikely companions, from opposing strata of society, but their attraction is palpable to all who observe them—or overhear their cries of passion. In the course of twelve hours, con games, erotic interludes, jealousy, violence, and murder swirl around them. Will they part ways in bliss, in sorrow, or in death?

Filled with all the hallmarks of an Eric Jerome Dickey bestseller—erotic situations, edge-of-your-seat twists and turns, and fun, believable relationships—One Night will delight Dickey's existing fans and lure countless new ones.
---
What do you think about this review?
Comments
No comments posted.

Registered users may leave comments.
Log in or register now!