"An engaging and fun cozy!"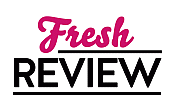 Reviewed by Miranda Owen
Posted April 16, 2015

THE ICING ON THE CORPSE is Book three in the Pawsitively Organic cozy mystery series by Liz Mugavero. Although THE ICING ON THE CORPSE is part of a series, I believe it can still be enjoyed by readers who may be new to the series. It's great to see familiar characters like Jake -- Stan's love interest, her lively pets with big personalities -- Henry, Scruffy, and Nutty, as well as her neighbors Char and Ray.
Helga Oliver, the victim in THE ICING ON THE CORPSE, is a well-known longtime resident of the small town of Frog Ledge. It's particularly tricky for Stan to investigate the murder because of Helga's close connection to Jake's family. This plot point in the mystery adds a wonderful emotional dynamic without obscuring the main storyline. This little bit of conflict serves to flesh out the main characters as well as advance the story.
I love how there are really two mysteries in THE ICING ON THE CORPSE -- the current murder and a crime from decades ago. The mystery from long ago adds a lot of interest without confusing the reader. There is a wide array of suspects that make trying to figure out the villain a challenge. There are a few tense moments in THE ICING ON THE CORPSE, but just as many light and fun ones as well. I love the direction Liz Mugavero is continuing to take with Stan and Jake's relationship. I hope their relationship grows in future books.
THE ICING ON THE CORPSE is lots of fun, an engaging whodunit with a great cast of characters and has lots of small town charm. Ghost hunting celebrity Adrian Fox is an interesting supporting character in THE ICING ON THE CAKE. I think he would make a great recurring character, or possibly a main character in a spin-off series. Stan is very easy to relate to and very down-to-earth. I eagerly await the next installment in this Pawsitively Organic cozy series by Liz Mugavero.
SUMMARY
Kristan "Stan" Connor is thrilled to be invited to the Groundhog Day festivities in quirky Frog Ledge, Connecticut. Her organic, home-baked pet treats are a big hit at the annual celebration, though an important guest is curiously absent . . .
When Helga Oliver, the town's elderly historian, is found crumpled in the basement of the Historical Museum, the close-knit town is devastated. But after some tenacious digging, Stan discovers Helga was pushed down the stairs--and that this picture-perfect New England town may hide some dark secrets . . .
Stan's dogged determination reveals Helga's ties to an unsolved death in 1948 . . . but how does that connect to Adrian Fox, who's just arrived in town to shoot an episode of Celebrity Ghost Hunters? Stan is going to have to be very careful in chasing down the killer--if she wants to live to see another winter . . .
---
What do you think about this review?
Comments
No comments posted.

Registered users may leave comments.
Log in or register now!