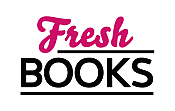 Great new reads in September
"We know the world is warming, so what is likely to happen in the future?"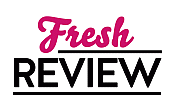 Reviewed by Clare O'Beara
Posted April 10, 2015

Non-Fiction Political | Non-Fiction
The introduction by a climate scientist gives a brief mention of the years of work that have gone into determining the cause of the rapid and accelerating climate changes we see today. Within one human lifespan we see the results of accumulated industrial generations. A human cause is given as the biggest factor for this CLIMATE PERIL. Thus, people are responsible for the sea rise, sea warming, glacier melt, forest fires and massive species extinctions we now see. The book explains what the observed occurrences are in each area, and the probable outcome.
The author John J Berger has been working in the field for forty years and has tried to write a book which is easily accessible to newcomers to this topic, as well as to those with background knowledge. The facts are simple but staggering; half the Earth's population lives in coastal areas, for example. Typhoons and hurricanes now pick up more heat from water so become stronger and more devastating when they hit land. Sea levels are rising fast. Earth's population is rising fastest in less developed areas, which are more vulnerable to climate impact.
Berger states that in forty years we will have raised the global temperature by 3.6 degrees. This is regarded as the teetering edge between bad and catastrophic. Because of the added carbon dioxide in the air, the sea has absorbed much of this gas and become acidic, eating away at coral and shells of shellfish. Even if emissions were sharply cut, Berger explains that the system will be unable to right itself for thousands of years. By 2100 the globe could be 7 - 10 degrees hotter. This means obvious problems like summer heat, extra irrigation and spread of insects and disease. With the Arctic Ocean bare of ice, more heat will be absorbed by dark water than reflected by pale surfaces, and plankton now living under Arctic ice will be exposed to storms, so northern krill, fish, walruses, seals, polar bears and whales will be virtually extinct. Greenland and Antarctica will both continually lose enormous coatings of land ice, raising the sea by half a foot every ten years.
On land, Berger says groundwater tables will drop in the blistering heat, so both wells and crops will suffer worldwide. Permafrost will melt, lakes shrink and wildfires rage. Food prices will rise. Chemical plants, waste dumps, nuclear plants and fuel depots will have to be moved from shore areas or be swamped by a steadily more contaminated ocean. Cities will have to be expensively protected, then evacuated inland. Rivers will dry up without glaciers and snowmelt. Refugees will move country. Disaster relief funds will be called on all too frequently and a fatalistic 'compassion fatigue' will finally settle on many taxpayers.
Continent by continent we see how the severe climate and water issues will affect our future, with tourism a dying income source and insufficient resources to protect everyone. The most populous, corrupt and backward countries will be least prepared for change. The chapters describing the climate system and how we measure change are rather complex for a reader with no knowledge of the topic. However I expect that most people have by now gained a working knowledge of why our world is getting warmer and storms are getting worse. We learn about climate thresholds and tipping points, why deforestation reduces rainfall and how the Mayan civilisation collapsed due to prolonged drought. The East Siberian Sea is supersaturated with methane bubbling out of the sea floor, which has been frozen for millennia. Useful photos, maps and charts help us to understand the points being made. We also hear from scientists, naturalists, world leaders and journalists, such as Pulitzer Prize winning reporter Joel Brinkley, who tells us that Iran is drying up and blowing away in massive, almost daily dust storms.
There will be a follow-up book called Climate Solutions in which the author will put forward the many ways in which the most intelligent species on the planet can resolve the looming threats. For the moment he looks just briefly at taxing habits like smoking and gambling, closing corporate tax loopholes and taxing hedge funds and security trading to gain the resources to fund carbon-free energy generation, such as solar, while suggesting removing the global subsidies on fossil fuels. I was surprised to see that Berger believes reducing emissions and taking restorative measures 'has stuck in America's collective craw' - Europe has been doing this for many years, to the extent that Germany generates half its power from non- fossil fuel sources. All temperatures in the American edition are given in Fahrenheit, which scientists in general do not use, and feet and inches are used instead of the metric system. I see no reason why these measures could not have been written in two scales. Otherwise CLIMATE PERIL by John J Berger is a serious, scary and all-too real read.
SUMMARY
In an easily accessible work of enormous scope and depth, John J. Berger vividly evokes the looming hazards of a warmer world. Based on the latest climate science, Climate Peril reveals that the impacts of climate change on our health, economy, and environment are far worse—and more imminent—than many realize. The book identifies the obstacles to climate protection and shows why steep and unprecedented—yet affordable—cuts in greenhouse gases are needed now to avert a global climate catastrophe. Climate Peril portrays the radically altered world we will create in 2100 A.D. if greenhouse gas emissions are not reduced and documents the rapid and unnatural climate change already taking place. The book explores all major consequences of climate change, especially its astonishing impacts on the economy, human health, other species, and the oceans. Among other awesome risks, Climate Peril describes the billions of ton of carbon lurking in ocean sea beds and thawing permafrost and the global danger of crossing an invisible threshold beyond which catastrophic climate changes become inevitable.
While its conclusions are alarming, Climate Peril is above all a realistic and authoritative book that you can use to better understand how climate change may affect you and your family.
Climate Peril is the second of a three book series. Volume 1, Climate Myths, focused on the political campaign waged against climate science. Volume 3, Climate Solutions (forthcoming), shows how to create a climate-safe world by radically transforming global energy, transportation, and land use practices.
---
What do you think about this review?
Comments
No comments posted.

Registered users may leave comments.
Log in or register now!