"A fascinating thriller filled with danger, dilemmas and dark secrets!"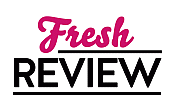 Reviewed by Audrey Lawrence
Posted April 10, 2015

Chief Inspector Dal Damek of the Czech Republic Police is intrigued. Two strangers, both supposedly on vacation, come to Czechoslovakia and arrive in his office within a short time of each other to ask about the death of an old nun who died of natural consequences. What is going on? There has to be a link.
As a young journalist, Dana Pierson had been in Prague once before -- 20 years ago. When the political activism was running strong and just before the fall of the Berlin Wall. She had dragged her beautiful cousin Caroline along, then Dana left abruptly and Caroline stayed. Now, she is returning to see her, but circumstances work to keep them apart.
Meanwhile, Father Giovanni Borelli of the Vatican has been called to Prague by his old and trusted childhood friend Giuseppe Ruffino (Beppe), now the prior of Our Lady Victorious Church. Much as Giovanni enjoys his work as an investigator, he also enjoys expensive wine, excellent food and looking his best in public. Still, why would Beppe call him about the death of a nun who was over 90 years of age?
LOST AND FOUND IN PRAGUE is the latest novel from Kelly Jones, author of The Woman Who Heard Color and other works. Right from the opening sentence, I was pulled into the story and fully captivated by how wonderfully Kelly sets the scene and slowly introduces her intriguing characters. This lively thriller has three main characters and the story swirls around between their pasts and how that influences their current and future lives.
Kelly has a wonderful talent as a storyteller as she interweaves events from the times of the Velvet Revolution to the mysterious death and events in present day Prague. I also appreciate how she is able to introducing interesting facts and history, art and miracles into the story as the natural unfolding of conversations and events.
LOST AND FOUND IN PRAGUE is an action packed, historically interesting story that is sure to be a hit with mystery fans as well as those who enjoy a bit of conspiracy in their stories.
As the three main characters, Dal, Dana and Giovanni each try to stumble to some understanding of the mystery, you feel as they do -- who can you trust? Filled with small clues, moral dilemmas, and talk of murder and miracles, Kelly keeps the roller coaster momentum going and will keep you wanting to turn the pages to find out what is going to happen next.
To tell more about LOST AND FOUND IN PRAGUE would only reveal carefully guarded secrets from the past. Only be reading it, can you find out more! Enjoy the thrill and excitement of this dangerous adventure! So, go get LOST AND FOUND IN PRAGUE!
SUMMARY
Kelly Jones, the author of The Woman Who Heard Color transports readers to a dreary Good Friday in Prague, where a mysterious death sets off a tangled chain of events that inexorably draws three strangers together—and forever changes their lives…
Just after the fall of the Berlin Wall, aspiring journalist Dana Pierson joined the hordes of young people traveling to Eastern Europe to be a part of history. There, she and her best friend were swept up in the excitement of the revolution. Twenty years later, Dana returns to the city of her youthful rebellion to reconnect with her old confidant, who never left the city. But the visit that was reserved for healing intimacies and giddy reminiscences is marred by a strange death in one of Prague's most famous churches—and an even more peculiar mystery surrounding it…
In a city where the past is never far from the present, Dana must work with a conflicted Italian priest and a world-weary Czech investigator to unlock dark secrets hidden in Prague's twisted streets. But the key to solving the puzzle may lie in memories of Dana's long-ago visit, even as she is forced to face the reality of a more recent loss…
---
What do you think about this review?
Comments
No comments posted.

Registered users may leave comments.
Log in or register now!