"She may sacrifice more than her life for him ... it might be her heart."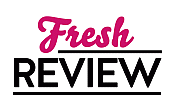 Reviewed by Annetta Sweetko
Posted April 8, 2015

Ivy Black is a slave who is offered as a sacrifice to the terrifying race known as the Ajax. She is found by a cast out of his tribe, Dredd, a lonely warrior, who longs for redemption. Unbelievable he has found the answer to his prayers: his fated mate. If only she would understand that. Ivy is drawn to this warrior, but she is not about to be the one his DARKNESS EMBRACED. She wants to be free.
When she escapes with cunning a maddened Dredd begins a journey to find her. He travels the realm fighting in arenas and in each village searches for Ivy. She found a new life but can't forget that strong warrior. Then one day the tournament fighters come to her village and the elite gladiators called the Beasts are among them. Dredd is one of them.
DARKNESS EMBRACED is in a word fascinating. The characters are all varied and alive with personalities that you would find in any modern world. The emotions of the storyline flowed well and the reader will be unable to look away. Ivy was a slave girl for a noble people when she had been chosen to be sacrificed to the Ajax. The Ajax are fanged giants that Ivy's owners (they were called ShadowBorn) fear. It turned out to be lucky that Ivy was chosen and Dredd found her, or things would have been bad for the lovely maiden. Ivy is a strong woman, tough yet tender, a bit naĂŻve but also worldly and wise. I guess she is a captivating combination of girl and woman. She felt bad about how she left Dredd but she wanted to be free. Dredd has no choice but to search the world and find her, she is after all his mate. When he does find her she still has to choose what she wants to do ... go with her heart or be free.
Those who seek a happily ever after storyline will be pleased with her choice but the twists and turns author Trish Arcangelo puts her lovers through might have you worried. DARKNESS EMBRACED is Ms. Arcangelo's first novel and I certainly hope she has more up her sleeve.
SUMMARY
Sold into slavery as a child, Ivy Black has known little but pain in her life. Offered as a sacrifice to the terrifying race known as the Ajax, she's found by the fiercest one of them all. Betrayed and cast out by his tribe, Dredd is a lonely warrior longing for redemption. Now he's found the answer to his prayers: his fated mate. If only she understood that.
Though Ivy is drawn to the feral warrior, she resists him, the need for freedom stronger than her desire. When she escapes, a maddened Dredd begins a brutal journey to find her. He becomes one of an elite group of gladiators called Beasts. Dredd travels the realm, fighting in the arenas and searching for Ivy. She's found a new life but can't forget the strong warrior and his sensual touch.
Then one day Dredd arrives in her village for a tournament…
Excerpt
"My Lord, I think it comes!"

The whispered words, laced with fear, came from one of the half- dozen ShadowBorn soldiers flanking the tree Ivy Black was tied to, bound by thick heavy rope.

A soldier who is scared senseless, Ivy thought with contempt. These men couldn't handle the world beyond their precious walls. And what was about to happen to her tonight only provided further proof of her point. The Maiden Sacrifice was the pathetic ShadowBorn answer to handling conflict.

"Silence, Alec!" Lord Bader, First Noble of the ShadowBorn, responded to the soldier's whispered outburst from his position in front of Ivy.

She studied him, his alabaster skin stretched taut over a tall and lanky frame, soft hands and stick-like arms proclaiming a life of a spoiled man who had never done an honest day's work.

So many slaves, including her late father, toiled on the excavation crews below ground, risking life and limb so the ShadowBorn nobles could build lavish underground palaces where they would be safe from the perceived dangers above. Meanwhile this so-called Lord had never had so much as a speck of dirt beneath his manicured fingernails.

"We always wait until sunset before we leave the Sacrifice alone at the altar," Bader addressed the soldiers, his tone implying that he spoke to small children, "so I won't hear another word from any of you or you will be tied to the tree next to our fair maiden here."

The fidgeting amongst the soldiers came to an abrupt halt.

"Hand, you may see to the Maiden for a final time," Bader directed the order to Seraphine, the freckled servant chosen to prepare Ivy for the sacrifice.

The girl had come to Ivy's small shared underground chamber a few hours earlier, to bathe and dress her. They were sending Ivy to almost certain death, not a ball, but the ShadowBorn loved nothing more than pomp and circumstance.

So here Ivy stood, in a white off-the-shoulder gown more beautiful than she could ever have imagined, a wreath of white roses upon her head. Her blonde hair was brushed and styled until it lay in a cascade of curls and waves down her back. The dress was of the softest material, and felt luxurious against her skin compared to the scratchy dresses a kitchen slave like herself was forced to wear. She let herself enjoy the caress of it for a brief moment, until the rough tree bark against her back brought her back to reality.

Seraphine approached meekly and fussed, smoothing hair and pinching color into Ivy's cheeks. She then tightened the strings on the corset-like bodice of the dress, and plumped the flowing skirt.

Dressing up a corpse.

Ivy couldn't stop the words from running through her mind. She tried to keep a brave face throughout her ordeal, refusing to let the ShadowBorn see her fear, but she was beginning to sweat despite the chilly fall air. And her trembling was getting harder and harder to hide because tonight she would be sacrificed to the Ajax.

The Ajax were a thing of ShadowBorn legend, waiting around every dark corner and under the bed of every child. The stories told around the fires at night were those of ravenous beasts who raped and killed without mercy, preying upon any unfortunate creature stupid enough to find themselves alone at night in the Dark Woods.

The ShadowBorn were so fearful of the Ajax, that whenever the Sage Council foresaw impending doom during the ritual reading-of-the- leaves, they sacrificed a virgin slave to them, claiming to buy peace with the bodies of innocents. Ivy had been so young, and new to the Stronghold, the last time a Maiden Sacrifice occurred. She had nightmares for weeks after finding out what it entailed. This time, it was her name pulled from the basket during the harvest feast, the basket which held the names of all the female slaves between sixteen and twenty-two.

The one positive of this entire heinous tradition was that the female ShadowBorn slaves were to be kept maidens until they reached twenty-three. Under the "Untouchable Rule," any male who even so much as groped such a slave was sentenced to immediate death. This provided a brief reprieve from the unwanted advances of the Nobles, or really any freemen, who treated the older female slaves like sexual chattel. The Ajax might be barbarians, but they weren't the only ones.

"You are so beautiful, Ivy," Seraphine croaked, continuing to fluff and tweak her dress.

Ivy was determined to keep her voice steady and calm. "Thank you, Sera. You were a wonderful Maiden's Hand. Take care of yourself."

"I will," the girl choked. "May the Gods be with you."

Ivy simply nodded, unable to speak. The Gods had nothing to do with this.

"The sun is in its descent," Bader announced as Seraphine quickly scrambled back to her place for the ceremony.

Ivy watched as Bader walked toward her, stopping but a few steps in front of her. She raised her eyes to the sky and began gazing at the stars. She took a deep breath in, enjoying the smells of the forest around her, all of it exhilarating. Maybe this was all worth it, just to get a glimpse of the world outside those hated Stronghold walls again and feel the crisp breeze. The sky went on forever, so much more than she glimpsed from her occasional limited views in the exterior courtyards.

All Ivy ever wanted was to be free. She did not expect a life of leisure; in fact she found satisfaction in hard work. She simply wanted the work to be on her own terms. Ivy despised working sixteen hour, back breaking days in the underground kitchens, the stifling heat and dim lighting making her feel suffocated. The idea of having a little cottage of her own, maybe in one of the villages along the River Byrne, with a small garden and a big window, sounded like heaven to Ivy. She would have a simple life, marry a man of her own choosing, and raise a family…

"We, the ShadowBorn of Dominion," Bader began with dramatic flair, cutting off Ivy's thoughts. Immediately angered, she spat in his face.

"You little bitch!" Bader raised his arm to strike her, but stopped short. After all, it wouldn't do for the Maiden to look anything less than perfect; The Ajax might find the sacrifice unworthy.

Ivy sneered at him. "You are no man. The thing between your legs shrivels at the thought of the Ajax. I gladly hand my fate over to them, ravening beasts that they are, rather than spend one more day in that Godsforsaken cave with the ShadowBorn. Surely even the Ajax have more honor."

Bader glared at her for several moments, the awkward silence stretching until a few of the soldiers coughed in discomfort. "You have never seen the corpse of an Ajax victim."

Ivy met his gaze but refused to respond to his words.

"Believe me when I say that before this night is over you will be begging for the safety of the Stronghold walls. And you shall not find it."

There was no sound as Bader's ominous words rang through the woods, as if even the animals needed a moment to soak in the horror. Ivy swallowed the lump in her throat.

Then Bader raised his arms and began again.

"We the ShadowBorn of Dominion, giveth of this fair Maiden, in tribute and sacrifice to the creatures known as Ajax, both in the Dark Woods and beyond. We ask that in return for this vessel, of virgin flesh and blood, that you grant us peace. We will not encroach upon your grounds, and ask that you not encroach upon ours. May this Maiden be bestowed unto you as the highest of offerings.

Ivy thought for a moment that she would vomit, his words disgusted her so. She could only hope the Ajax were a figment of the ShadowBorn fear-induced imagination, and she could slowly work free of her bonds. Worst case scenario, she would be murdered by unimaginable creatures. Either way, she was no longer a ShadowBorn slave, and that brought a shred of comfort.

She gulped in the fresh air, fragrant and soothing, and did not spare the ShadowBorn another glance. Not when they extinguished the torch beside her, not even when she heard the party turn and scurry away, back toward the security of the Stronghold, leaving her entirely alone and at the mercy of the things that go bump in the night.
---
What do you think about this review?
Comments
No comments posted.

Registered users may leave comments.
Log in or register now!