"She's his hope and he is hers ... if they survive her past."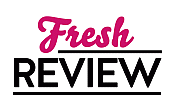 Reviewed by Annetta Sweetko
Posted April 7, 2015

Rhys, is a Dragon King, who has been stripped of his ability to shift forms. He can no longer embody the majestic powerful dragon he has been since birth. Feeling cut off from his heritage, he remains a man who is tormented and haunted. He would leave except there is one woman who makes his NIGHT'S BLAZE with passion.
Lily Ross is taking steps to rebuild her life. Running from a relationship that had nearly broken her spirit, she is wary of her attraction to the brawny and lately brooding Rhys. Even if his one kiss had her burning for more, she is cautious. When her past comes in and threatens her newfound peace and growing bond with Rhys ... she is determined not to fall into the other mans trap ... she is stronger than that man, especially with Rhys by her side. And when she learns who it is she has been surrounded by she is surer than ever that she can finally defeat the past. Or will the past defeat her and in the process destroy Rhys last chance at love.
NIGHT'S BLAZE is filled with everything a reader wants in a Donna Grant book. It is dark, sexy, romantic and magical with so many twists and turns that you will not be able to put it down. I loved Rhys and felt horrible that he was the one who lost his ability to shift and wondered how he would cope staying with his fellow Kings. Lily had always intrigued me when she was introduced in earlier books ... I knew there was a something there and wow what a story. I did have a bit of problem with the ending ... it felt choppy but it was great for Lily and Rhys so that's what matters most. I don't think this one is my favorite of the series but still a heart pounding, fantastic read that did answer a few questions for me and included a surprise for Ulrik. I found it interesting that Rhi, our favorite Fae, just might ...and I say might because I hope not ... be turning to her dark side. Plus there is the introduction of a new King who will leave you wondering where he has been and where he fits in the group. I can't wait to get my hands on the next offering by Ms. Grant. I always save room on my TRA (to read again) shelf for anything of hers.
SUMMARY
That one simple kiss slayed him as nothing in his very, very long life had ever done. It physically hurt him to release her and turn his back on everything she offered, but it was for the best.
A KING WHO WALKS IN DARKNESS The Rhys who has existed for centuries is gone. Stripped of his ability to shift forms, Rhys can no longer embody the majestic, powerful dragon he was at birth. Cut off from his heritage by one of his own, this Dragon King must remain a man, haunted by demons who torment his every waking moment. The darkness would swallow him whole...except a woman so beautiful and haunted becomes the one beam of light in his world...
A DESIRE THAT WILL NOT BE DENIED Lily Ross is taking the first step in building a new life for herself. Still reeling from a relationship that nearly broke her spirit, Lily is wary of her attraction to brawny, brooding Rhys. The passion burning so brightly between them is a potent temptation, but any entanglement is destined to end in disaster. Yet when a spectre from Lily's past threatens their growing bond, Rhys is forced to choose with his heart, or lose this woman who has become his one chance at salvation...in Donna Grant's newest Dark Kings novel, Night's Blaze.
---
What do you think about this review?
Comments
No comments posted.

Registered users may leave comments.
Log in or register now!