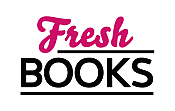 Great new reads in September
"Exciting, riveting, thrilling debut to a new trilogy!"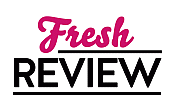 Reviewed by Monique Daoust
Posted April 5, 2015

Paranormal Historical | Fiction Media Tie-In
Klaus, Elijah and Rebekah Mikaelson are siblings, vampire siblings to be exact. They fled from Europe to New Orleans in 1713 to escape an enemy who wants them dead. Nine years later, they are attending an engagement party that is sure to seal an arrangement to end the war between witches and werewolves. Lasting peace depends upon the union of Vivianne Lescheres, a witch, and Armand Navarro, a werewolf. While Elijah and Rebekah are on their best behaviour, the same cannot be said of their half-brother Klaus. In the midst of the celebration, he decides he wants to feed and kills a servant girl, and all hell breaks loose: the Originals are barely tolerated, providing they make themselves scarce. They want to establish a home, but their nature denies them the right to own land, and that is what they endeavour to change. Among other things.
This new series has an interesting background. Julie Plec was the screenwriter for the TV series The Vampire Diaries, based on a series of books by L.J. Smith. Ms. Plec made it so much her own that she introduced the characters which lead to a spin-off TV show, The Originals, and THE ORIGINALS: THE RISE is the first book in a 3-book prequel series. As an avid watcher of the Vampire Diaries, I was awaiting this first book with bated breath, and it exceeds my wildest expectations! While Ms. Plec's talents as a screenwriter speak for themselves, I never expected the quality of writing that I found in THE ORIGINALS: THE RISE. The world building is fabulous, character development is nothing short of stellar; what we thought we knew about the Mikaelson is merely the tip of the iceberg, no pun intended.
Ms. Plec obviously has a cinematic vision and she is able to transfer that very successfully on the page. Each sibling has their own mission to fulfill, and I am amazed at how the tone of the narration differs when it comes to each of them. Klaus, Elijah and Rebekah have very distinct personalities, and the author is able to relate their individual stories in their own voices. I also very much appreciate how Ms. Plec doesn't dwell endlessly on their superior vampire abilities; they're taken all in stride. They do feed on humans; they're not cute, cuddly vampires but they are very complex characters, and we see them grow and change before our very eyes.
THE ORIGINAL: THE RISE is action-packed, fast-paced, the story is positively riveting, especially as everything crescendoes into the exciting conclusion, with plot twists I never, but never, expected! I read the whole book in one sitting and I cannot wait for the next one!
SUMMARY
Family is power. The Original vampire family swore it to each other a thousand years ago. They pledged to remain together always and forever. But even when you're immortal, promises are hard to keep.
Arriving in New Orleans in 1722, Original vampire siblings Klaus, Elijah and Rebekah Mikaelson believe they've escaped their dangerous past. But the city is lawless, a haven for witches and werewolves unwilling to share territory. The siblings are at their mercy… especially after Klaus meets the beautiful and mysterious Vivianne.
Her impending marriage is key to ending the war between the supernatural factions—and Klaus's attraction to her could destroy the uneasy alliance. As Elijah works toward securing a piece of the city for his family, and Rebekah fights her unexpected feelings for a French captain, will Klaus's volatile desires bring their world crashing down— and tear them apart for good?
---
What do you think about this review?
Comments
No comments posted.

Registered users may leave comments.
Log in or register now!