"Just when Lyssa has sworn off real men, she finds that two AAs are not nearly enough. "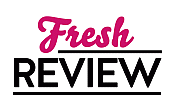 Reviewed by Teresa Cross
Posted April 4, 2015

I had my expectations on what a novel would be like that is about a woman who brushes off men for her vibrator, but never did I think such a novel would turn out to be one of my favorite romances for the year! VIBRIZZIO by Nicki Elson is a tastefully written story with a very beautiful ending. I have to admit that I thought this would be more about her little plastic toy and how she is satisfied by it but what I read is more about a woman figuring out what she really needs in a relationship and finding the right man to share a future with.
Lyssa's relationship with her boyfriend does not seem to compete with Vibrizzio and it soon leaves him walking. What is she doing wrong to have another failed relationship? Then Lyssa's new partner at work is what every woman dreams of. With his great looks and dashing blue eyes Lyssa keeps their relationship at a working distance not wanting to be one of his flings. However over time she finds that there is more to Hayden King than good looks and a killer body. Hayden loves to flirt with many women and does not settle himself to one. As they work close together and travel across the country they learn more about each other and themselves.
I truly love VIBRIZZIO and with it being much classier than what my imagination would have lead me to believe from the description I read. It is not what I would call an erotic novel at all, which is what I was expecting, but an uplifting story that gives hope at the end. VIBRIZZIO written by Nicki Elson will be one I recommend to my friends.
SUMMARY
Lyssa Bates doesn't need a man. Not when the world is fully-stocked with double A batteries (long-lasting) and a wide array of options in Amazon's health and sexual wellness category. Thank the gods of Internet ordering.
After yet another failed relationship, the twenty-six-year-old investment analyst is convinced that real guys aren't ever going to live up to her expectations—so why should she bother with them when the only thing standing between her and her next mind-blowing O is the case in which she keeps Vibrizzio? Yep. She gave it a name. An Italian name!
She's determined to keep her dating life purely electronic...though she occasionally fantasizes about Hayden King, the delicious new associate she just got partnered with at work.
While Lyssa manages her romantic risks by deleting men from of the equation, the ever-charming Hayden protects his heart by diversifying his love life across multiple women.
As the two young professionals travel together around the country for business, their flirty working relationship develops into a close friendship that hurtles toward something more.
Between hot tub confessions in Baltimore, an accidental kiss in Dallas, and an all-nighter in Chicago, Hayden proves himself to be better than any fantasy, and Vibrizzio's days may finally be numbered.
---
What do you think about this review?
Comments
No comments posted.

Registered users may leave comments.
Log in or register now!