"When the Crows and Ravens come out, Laurenston's fans will rejoice."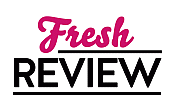 Reviewed by Annie Tegelan
Posted March 25, 2015

Romance Paranormal | Romance Erotica Sensual
Shelly Laurenston's new Call of the Crows series begins with THE UNLEASHING. Kera Watson never thought she would die early. She absolutely never expected to die while trying to help a woman who was clearly being roughened up behind the coffee shop where she works at. When the attacker turns on her and stabs her with a butcher knife, Ludvig "Vig" Rundstrom calls in a favor, hoping to save her.
Vig doesn't like coffee but finds himself at the coffee shop every day. His crush on Kera has built up until he cannot resist himself when he sees her in trouble. With this second chance at a new life, Kera enters the world of the Crows, a crazy group of women who are part of a larger world that Laurenston has created in this new series. The Ravens, which is the clan that Vig is from all play in a part in this brand new mythology that has never been seen before.
As you can expect from Laurenston, there's a lot of chaos and a lot of fun. For the entire book, I found myself smiling from ear to ear at the antics that these characters get into. Laurenston does a great job of introducing this new mythology to readers while also creating some larger than life characters. The Crows will undoubtedly win over reader's hearts with their hilarious antics.
Vig and Kera has a wonderful romance which is why I would have loved to seen more of them. Kera feels this attachment to Vig from the very beginning after recognizing him as the man who saved her. In this new, strange world she is in, Vig is the anchor that keeps her grounded. If you take away all the other crazy entertainment Laurenston adds in her books, still at the basis of it all, there is a sweet romance.
THE UNLEASHING is aptly named. When the Crows and Ravens come out, Laurenston's fans will rejoice.
SUMMARY
Kera Watson never expected to face death behind a Los Angeles coffee shop. Not after surviving two tours lugging an M16 around the Middle East. If it wasn't for her hot Viking customer showing up too late to help, nobody would even see her die.
In uncountable years of service to the Allfather Odin, Ludvig "Vig" Rundstrom has never seen anyone kick ass with quite as much style as Kera. He knows one way to save her life - but she might not like it. Signing up with the Crows will get Kera a new set of battle buddies: cackling, gossiping, squabbling, party-hearty women. With wings. So not the Marines.
But Vig can't give up on someone as special as Kera. With a storm of oh-crap magic speeding straight for L.A., survival will depend on combining their strengths: Kera's discipline, Vig's loyalty...and the Crows' sheer love of battle. Boy, are they in trouble.
---
What do you think about this review?
Comments
No comments posted.

Registered users may leave comments.
Log in or register now!