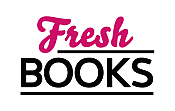 Summer Reads are HOT in July!
"A Wacky Incursion in the Cut-throat World of Children's Beauty Pageants"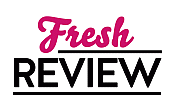 Reviewed by Monique Daoust
Posted March 22, 2015

At fourteen, Miranda Ford inadvertently discovered beauty pageants, as well as all the lies and cheating that go along with them. Her career was short-lived, but when Miranda, now Ford Miller, became a mother, she concentrated all her energies on making her dream come true through her daughter, Bailey. It's a more difficult task than she ever envisaged, Bailey being pudgy and rather reluctant. Miranda's long-suffering husband Ray is a nurse, mostly because he failed epically as a doctor; he works more hours than he should as the Millers are deeply in debt because of the financial expenditures of the never-ending pageant parade. Ray's main distraction is gobbling various medications without knowing what they are, the unexpected effects providing much sought-after entertainment. Ray also works two jobs, and it is while fulfilling hospice duties that things snowball out of control.
PRETTY UGLY is most a biting satire on, obviously, children beauty pageants and their stage mothers, but Mr. Butler spares no one. Think of every preconceived notion, every stereotype associated with beauty pageants, and multiply tenfold: they're white trash, rednecks; the American Dream Miranda yearns for is the twenty-first century version, sorely distorted by the media, but she'll do her darndest to succeed. PRETTY UGLY is a screwball comedy of a book, and it is wildly funny. Nothing happens the way you expect it, there are twists of plots and turns of event the likes of which you could never imagine. The characters are eccentric, colourful, and even secondary characters are quite entertaining, mostly Miranda's mother Joan (pronounced Joanne!). She's a hilarious, misguided religious fanatic who means well, truly she does, but her conversations with Jesus Himself are not precisely what one would expect! But amidst all the zaniness and slapstick, let's not overlook Mr. Butler's superb writing and keen ear for dialogues. PRETTY UGLY is a fast-paced, very quick read that will have you laughing out loud!
SUMMARY
From a writer/producer of Family Guy, a satirical look at a dysfunctional southern family complete with an overbearing stage mom, a 9 year-old pageant queen, a cheating husband, his teenage girlfriend, a crazy grandmother, and Jesus.
After eight-and-a-half years and three hundred twenty- three pageants, Miranda Miller has become the ultimate stage mother. Her mission in life is to see that her nine-year- old daughter, Bailey, continues to be one of the most successful child pageant contestants in the southern United States. But lately, that mission has become increasingly difficult. Bailey wants to retire and has been secretly binge eating to make herself "unpageantable;" and the reality show Miranda has spent years trying to set up just went to their biggest rival.
But Miranda has a plan. She's seven months pregnant with her fourth child, a girl (thank God), and she is going to make damn sure this one is even more successful than Bailey, even if the new girl is a little different.
Miranda's husband, Ray, however, doesn't have time for pageants. A full-time nurse, Ray spends his days at the hospital where he has developed a habit of taking whatever pills happen to be lying around. His nights are spent working hospice and dealing with Courtney, the seventeen-year-old orphan granddaughter of one of his hospice patients who he has, regrettably, knocked up. With a pregnant wife, a pregnant teenage mistress, two jobs, a drug hobby, and a mountain of debt, Ray is starting to take desperate measures to find some peace. Meanwhile, the Millers' two sons are being homeschooled by Miranda's mother, Joan (pronounced Jo-Ann), a God-fearing widow who spends her free time playing cards and planning a murder with Jesus. Yes, Jesus.
A bright new voice in satirical literature, Kirker Butler pulls no punches as he dissects our culture's current state of affairs. It's really funny, but it's also pretty ugly.
---
What do you think about this review?
Comments
No comments posted.

Registered users may leave comments.
Log in or register now!