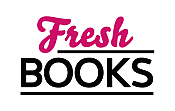 Summer Reads are HOT in July!
"Powerful eroticism and political fantasy create a stunningly mesmerizing world"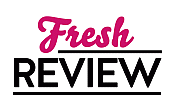 Reviewed by Make Kay
Posted March 7, 2015

CAPTIVE PRINCE by C.S. Pacat was initially released as an original web serial under the pen name S.U. Pacat. It's slave fiction erotica, with a male/male romance, but it is so much more. It feels very much like the Lymon Chronicles from Dorothy Dunnett, which is very high praise from me, indeed! I've read a lot of articles and interviews by Pacat, who does tip her hat to Lymon as being one of the impetuses of the story. There are double crosses and triple crosses and intricate political intrigue, and the whole convoluted plot is oh so incredibly marvelous.
I stumbled across Pacat's work several years ago from the recommendation of one of my book blogs, and was instantly hooked on the serial. Pacat had been posting the work in serial form online for years, developing a slavishly loyal following panting for the next update. The first two volumes were first published in 2013 and are now being re- released, and now we are awaiting with bated breath the third volume (which has not been released in a serial form online). I'm praying that volume three will be released in 2015- the wait has been killing me! I'm hard pressed to think of another book series I have crushed so hard on as CAPTIVE PRINCE. Volume one starts off with the enslavement of our hero Damon, who is the true heir to the throne of Akielos. Damon's evil half-brother Kastor drugs Damon and degradingly sells him as a sex slave to a slave trader from the country of Vere. Kastor tells everyone in Akielos that Damon is dead, and Kastor ascends to the throne in Damon's place. Damon is presented as a gift to the Crown Prince of Vere, Laurent. Laurent is highly insulted by the gift, as Laurent's brother was killed by Prince Damon during a Akielos-Verian war several years ago, and Laurent's father also killed. Laurent despises all Akielons and feels they are barbarians. Damon realizes he cannot reveal his true identity to Laurent, or he will be killed. Laurent is under the heel of his uncle the Regent, and there is bad blood between them. The political machinations between these two are breathtaking, and continue to build and will really bloom in volume 2. Damon is caught up in this high stakes games of the Verian court, and struggles to maintain his dignity and honor in the corrupt world of Vere. This powerful book unflinchingly shows the brutal and sexually sadistic world of slavery intertwined with the intricacies of political intrigue, and the story is taut and utterly compelling. There are not enough superlatives in the world to describe my love for this series. Powerful eroticism and political fantasy create a mesmerizing world in Pacat's The Captive Prince. Fans of Dorothy Dunnett or of Jacqueline Carey's Kushiel series will be instantly hooked, and I think CAPTIVE PRINCE will make almost everyone's keeper shelf. Certainly it is a series I have re-read over and over as I eagerly await the publishing of volume three.
SUMMARY
Damen is a warrior hero to his people, and the rightful heir to the throne of Akielos, but when his half brother seizes power, Damen is captured, stripped of his identity, and sent to serve the prince of an enemy nation as a pleasure slave.
Beautiful, manipulative and deadly, his new master Prince Laurent epitomizes the worst of the court at Vere. But in the lethal political web of the Veretian court, nothing is as it seems, and when Damen finds himself caught up in a play for the throne, he must work together with Laurent to survive and save his country.
For Damen, there is just one rule: never, ever reveal his true identity. Because the one man Damen needs is the one man who has more reason to hate him than anyone else . . .
---
What do you think about this review?
Comments
1 comment posted.
Re: Powerful eroticism and political fantasy create a stunningly mesmerizing world

Just a correction, but Captive Prince was never fan fiction. It started off as a web serial, but it was always original work.
(Maria Ronarto 9:15pm March 7, 2015)
Registered users may leave comments.
Log in or register now!