"HIGH STAKES WASHINGTON-SPY ADVENTURE"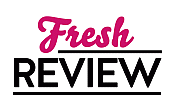 Reviewed by Patricia (Pat) Pascale
Posted March 4, 2015

What a way to celebrate the long Veteran's Day week-end. Staying at the gorgeous villa on the island of Anguilla, borrowed from his friend, Andrew Martin, a high powered Washington attorney, is perfect for the sex tryst Senator Wesley Jasper has planned. Mind blowing sex, a fabulous dinner with superb wine, and his companion, beautiful blonde ex-runway model, Vanessa Boyd.
Laying on the quiet, deserted beach, Wes is staring up at the star- laden sky and feels life just could not get any better. Vanessa is lighting a joint. When Wes refuses to share it, she calls him a Creep. Their conversation turns rocky when Vanessa begins pushing Wes to set a date for divorcing his wife to marry her. Wes becomes evasive.
Things turn ugly fast, and Vanessa laughs. She tells Wes she has some insurance to make sure he keeps his word. Vanessa tells Wes she planted a recording device, recording a a top secret meeting he had in Japan. After listening to it, Vanessa is convinced it would ruin his career and involve serious jail time for him. Again Wes plays for time so Vanessa, takes off all her clothes and goes for a swim. Knowing he has no plans to ever seek a divorce or leave the children he adores, his re-election is top of his future priorities, Wes runs into the water after Vanessa.
Andrew Martin is going for the gold ring. He has built his entire career with his goal to become the Chief Justice of the Supreme Court. He is nearly there. Rumors are rampant that he is on the President's short list for the nomination. At a dinner party at his home he receives a frantic telephone call from Wes telling him Vanessa drowned at his beach house and he needs help. Refusing to take Martin's advice to call the police because of his career, he insists Andrew help him. Slightly drunk Andrew, too, is concerned about possible repercussions to his nomination, he makes a call to Anguilla to get the body removed and enable Wes to remain undetected. High stakes but he has to take them and hope for the best.
Allison Boyd, twin sister of Vanessa is an archaeologist working on an exciting dig in Israel when she receives the tragic news of her sister's death. She refuses to believe she drowned as she knows what an excellent swimmer Vanessa was. She returns to investigate and meets Martin's star associate, Paul Maltoni who assists in finding out who was with Vanessa when she died. Their trail together is bumpy, full of twists and turns and lots of danger. Allison is stubborn and refuses to give up her chase. She will find out who killed her sister and ruin them.
THE WASHINGTON LAWYER is a fast moving thriller from a very articulate writer. A tangled web showing the corrupt and selfish Washington elite and the tarnished government officials that will stop at nothing to reach their goals and pay any price to succeed. You can't put this spy-adventure down until the last thrilling pages. Alan Topol knows the Washington scene and is masterful in his depiction.
SUMMARY
In the high-stakes world of Washington politics, hotshot lawyer Andrew Martin is being put to the test. When long-time friend Senator William Jasper calls, it's with explosive news—and a favor to ask. A sex tryst at Martin's beach house in Anguilla has gone awry and former model Vanessa Boyd is dead. Just how far will Martin go to protect the chief justice nomination he's built his entire career on?
Staggered by the sudden death of her twin sister, archeologist Allison Boyd drops everything to fly home to her grieving family. But when she realizes that the pieces to the puzzle simply won't add up, she is determined to discover the truth behind her sister's death. Launching an investigation that will unveil a treasonous plot backed by foreign interests and enabled by blackmail, Allison finds herself up against something bigger and more lethal than she could have ever imagined. With Martin's star associate Paul Maltoni at her side, she uncovers a complex, interconnected web of lies that will expose some of Washington's most influential power players. And she will not rest until she sees them ruined.
From the best-selling author of the Craig Page series, The Washington Lawyer is a penetrating glimpse into Capitol Hill's seedy underbelly. High-powered DC lawyer Allan Topol impresses again with this escapade into the intricate underpinnings of Washington's elite, drawing you into a net of questionable morals, deadly intrigues, and treachery from which there is no escape.
---
What do you think about this review?
Comments
No comments posted.

Registered users may leave comments.
Log in or register now!