"Anna and Charles's vacation quickly takes an ugly turn when they discover a Fae has been taking kids"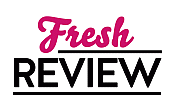 Reviewed by Rosie Bindra
Posted March 4, 2015

Tired from his role as his father's enforcer, Charles Cornick decides it's time for him and his wife Anna to take a trip for the pure pleasure of it. Heading to Arizona to visit his old friend, who raises horses, Charles is content to only think about visiting with Joseph and finding Anna a horse for her birthday but things quickly spiral out of control when they discover Joseph's granddaughter-in-law in her house, stabbing herself in order to keep herself from harming her children.
What started off as a getaway has now turned into a hunt for a deadly Fae that preys on children, snatching them and leaving behind simulacrums which look and act like the child left behind. Teaming up with FBI agent Leslie Fisher once again, along with two CANTRIP agents, Anna and Charles begin their search for the missing girl while trying to protect those they love.
Just when you think Patricia Briggs can't get any better than she already is, she tops herself. DEAD HEAT, the long awaited book four in the Alpha and Omega series, continues to show Briggs's prowess with the urban fantasy genre. Her characters grow with each book as does our desire for all things Anna and Charles. One thing I think readers of this series will appreciate is Briggs shows us a new side to Charles. Instead of the usual werewolf enforcer who's driven to dole out justice, we get a guy who's walking down memory lane, about to lose his oldest friend and there's nothing he can do about it.
Just from some of the details Briggs' provides in DEAD HEAT, you can tell she knows the equestrian world well and had a lot of love for it. If you don't like horses, don't worry. That's not the main focus of the story, but it's always great to learn something new. It's also great to see some old characters, like FBI agent Leslie Fisher again, and get introduced to some new ones that I hope pop up again. As usual, I can't wait until the next Anna and Charles story to be completed but until then, DEAD HEAT will provide me with plenty of re-reads that'll make me happy.
SUMMARY
For once, mated werewolves Charles and Anna are not traveling because of Charles's role as his father's enforcer. This time, their trip to Arizona is purely personal—or at least it starts out that way...
Charles and Anna soon discover that a dangerous Fae being is on the loose, replacing human children with simulacrums. The Fae's cold war with humanity is about to heat up—and Charles and Anna are in the cross fire.
---
What do you think about this review?
Comments
No comments posted.

Registered users may leave comments.
Log in or register now!