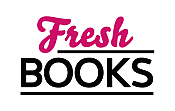 Curl up with a great March read!
"An unlikely voluptuous woman of few morals and a sober natured man of rules meet in the middle."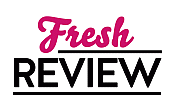 Reviewed by Kay Quintin
Posted March 4, 2015

Riley Smith has supported her twin brother Rob working as a bar maid. Finding another job through an agency, she leaves London to head to Wales for her new job, terrorizing everyone on the road. A small woman with voluptuous huge breasts, all men expect her to give out sex, thus her refusal ending her last relationship via his text message. The quirky gal comes off having no morals with a potty mouth, but surprisingly still a virgin.
Riley arrives at Tyrian, an outdoor pursuit center, completely taking Jago Tanner by surprise as he's expecting a man----NOT a woman! Sure this won't last an hour a pact is made that if she can handle the horses he'll give her a try. His feisty stallion Farley allows no one near him, including Jago. Riley makes friends and gains his trust as easily as murmuring sweet words and sweet treats.
This little gal turns Jago's world upside down, not so much disliking her as that which she seems to present. She makes friends immediately with Emily, the cook, but not Eve, his secretary. Breaking laws and conventions with her sluttish dress sense, no morals and with her own code of ethics, Jago still can't take his eyes from her. Ending in his bed, things turn to much more as freak accidents take place, threatening Riley's very life. What to do with a woman that defies everything he believes in?
This young woman with questionable morals is exactly what it takes to bring this stud to heel. LOVE ON THE MENU is a funny and delightful read from page one to the end. Woven with humor, excitement, sex and mystery, this will keep you on your toes just wondering which shoe will drop next. Hot passion between these two will keep you glued to the pages. I loved this extremely entertaining read, which is sure to delight every woman. Ellen March is definitely an author who knows how to weave a sexy and fun story.
SUMMARY
Jago Tanner is a loner. He works up a good hunger at his outdoors pursuits centre in Wales and looks upon each female conquest as just another meal. When he's sated, he doesn't go back for dessert. Until Riley shows up. A Londoner hired through an agency to assist him with activities, she isn't at all what he asked for. For starters, with the name Riley, he expected a man. But Riley is all woman—the sexiest woman Jago has ever laid eyes on. Unfortunately she dresses like a trollop and curses like a sailor. Though ignorant about most outdoors pursuits, she's a skilled horsewoman, able to calm even his nerviest stallion. And her lively and generous nature enchants his housekeeper Emily and his ancient friend, Tom. In short, Jago's new employee is a bundle of contradictions.
Which is why, when Jago falls for her, he doesn't trust his feelings. Riley seems unusually accident prone, and when her brother's shady friends menace her, she plays the innocent. But how can anyone so self-sufficient and mouthy also be so trusting and naïve? And can a man with Jago's volatile nature endure the jealousy a woman like Riley provokes just by strolling down the street?
---
What do you think about this review?
Comments
No comments posted.

Registered users may leave comments.
Log in or register now!