"One of the best new science fiction novels in a long time!"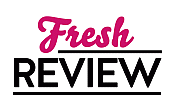 Reviewed by Ashleigh Compton
Posted March 2, 2015

Paranormal - Supernatural | Fantasy
Boston is half-submerged in swamp, but that's nothing new. Paramedic Eli Margolis is a new transfer, moving with his Harvard-researcher sister Galena. He has the misfortune to come into a city where everything is new and everyone is against him from the get-go: his boss's family, his co-workers, his own instincts. His instincts are particularly troublesome, as they are trying to lead him straight into the arms of his partner, Cacy Ferry. Cacy's family is one of the wealthiest in Boston, and is definitely the family with the biggest secret. In addition to their day jobs, the Ferry family works as guides to the Afterlife, sending the souls of the dead to Heaven or Hell after they are Marked by the Ker. Eli and Cacy grow even closer as they work, but tragedy strikes when the former Charon, Cacy's father, is killed hours after his retirement. From then on, it is a battle of epic proportions to find the killer and unravel a conspiracy which could bring on disaster to an already- ravaged world.
MARKED is one of the best new science fiction stories I've read in a long time. The pacing is wonderful, mixing action with introspection in a perfect balance which never expects too much of the reader. The narrative is such a gift. The wording is not too heavy handed, but it has some serious elements which keep the story moving along even through the confusion of the mystery. The mystery is not the most fascinating part of the book, sad to say, but it doesn't have to be when the voice is so fluid and interesting. The world building is completely wonderful. I never once questioned that Boston was now swampland and that Kansas was completely out of water. The best part of the novel was touring this new magnificent world with Cacy and Eli in their ambulance.
The characterization is an amazing piece of the puzzle. Even if they hadn't been dealing with supernatural forces, Cacy would have kept me hooked. She was amazing. A layered female character who is unabashedly sexual and exciting is such a rarity even from a female author that I was just unable to put this book down. I liked Eli, too, but he was a bit typical. He's a big guy who has lots of bravado and he doesn't take anybody's nonsense. We've seen that before in literature. The sister is a bit dull, but she's not enough in the book to make much of a difference. It's her research that's important and it's not detailed enough within the story. We need to know what she's doing in order to fully appreciate the gravity of the situation.
I look forward to reading the further adventures of Cacy and Eli and the rest of the Ferrys. This is the most exciting science fiction novel I've read in a long time. It's fun, it's sexy, it's very sweet. MARKED is an excellent book and I recommend it to every reader.
Learn more about Marked
SUMMARY
In a broken landscape carved by environmental collapse, Boston paramedic Cacia Ferry risks life and limb on the front lines of a fragile and dangerous city. What most don't know—including her sexy new partner, Eli Margolis—is that while Cacy works to save lives, she has another job ferrying the dead to the Afterlife.
Once humans are "Marked" by Fate, the powerful Ferrys are called to escort the vulnerable souls to either eternal bliss or unending fire and pain.
Unaware of Cacy's other life, Eli finds himself as mesmerized by his fierce and beautiful partner as he is mistrustful of the influential Ferry clan led by the Charon—who happens to be Cacy's father. Cacy, in turn, can no longer deny her intense attraction to the mysterious ex-Ranger with a haunted past.
But just as their relationship heats up, an apparent hit takes the Charon before his time. Shaken to the core, Cacy pursues the rogue element who has seized the reins of Fate, only to discover that Eli has a devastating secret of his own.
Not knowing whom to trust, what will Cacy have to sacrifice to protect Eli—and to make sure humanity's future is secure?
---
What do you think about this review?
Comments
No comments posted.

Registered users may leave comments.
Log in or register now!