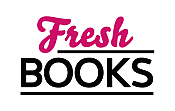 Sweet Romance + Thrilling Intrigue = February Best Reads
"A Chilling Tale of Murder and Deceit in a Quiet Mormon Community"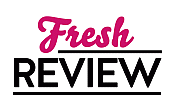 Reviewed by Monique Daoust
Posted February 27, 2015

Linda Wallheim is the bishop's wife in Draper, Utah, a Mormon community. She leads a busy and exhausting life; she and her husband must remain available to their wards, their flock, 24/7. There are always things to do, people to help, but no more so than when Carrie Helm, a neighbour, disappears, leaving her husband and young daughter. That kind of behaviour is frowned upon and seldom happens in a Mormon community, but Linda feels there is more than meets the eye, so she decides to look further into the matter. But while doing so, she uncovers another mystery that might go back several decades, and the bishop fears she might do more damage than good.
THE BISHOP'S WIFE caught my attention because of the very idea of a mystery novel set in Utah featuring Mormons seemed rather unusual and Ms. Harrison knocks it right out of the ballpark! Right from the beginning, THE BISHOP'S WIFE is a comfortable book to read because Ms. Harrison writes in a flowing, beautiful yet concise style; the tone feels very intimate, as if Linda was addressing the reader personally, as a trustworthy friend. I truly enjoyed how the author subtly inserts all sorts of information about Mormonism, explaining and setting things straight without interfering with the flow of the story or ever sounding preachy; she merely states relevant facts, and I learned a lot in the most pleasant way possible. The characters are very well fleshed out, very convincing, and it was interesting to witness the family dynamics between the characters. I also love how Ms. Harrison presents the facts: Utah and Mormons might be the setting, but the story itself is universal. The events that take place in THE BISHOP'S WIFE could happen anywhere people tend to keep secrets and hide skeletons in the closet; being in a Mormon community only makes uncovering the truth a bit trickier.
THE BISHOP'S WIFE is a most captivating mystery; it is not fast-paced, but by no means is it sluggish: the slower pace is extremely efficient in accentuating the feeling of dread, thus making THE BISHOP'S WIFE quietly chilling as events unfold. Linda uncovers one clue after another, leading to a most horrifying conclusion; there are no graphic descriptions of the horrors that occur but the slight glossing over gruesome details make the crimes committed even more appalling. THE BISHOP'S WIFE is a meticulously crafted suspense with several plot twists that literally gave me goosebumps several times. I do hope that the full title of the novel, THE BISHOP'S WIFE (A Linda Wallheim Novel) , implies that there will be more adventures featuring Bishop Wallheim's wife, because I'm very much looking forward to more books from the very talented Mette Ivie Harrison!
SUMMARY
In the predominantly Mormon city of Draper, Utah, some seemingly perfect families have deadly secrets.
Inspired by an actual crime and written by a practicing Mormon, The Bishop's Wife is both a fascinating look at the lives of modern Mormons as well as a grim and cunningly twisted mystery.
Linda Wallheim is the mother of five grown boys and the wife of a Mormon bishop. As bishop, Kurt Wallheim is the ward's designated spiritual father, and that makes Linda the ward's unofficial mother, and her days are filled with comfort visits, community service, and informal counseling.
But Linda is increasingly troubled by the church's patriarchal structure and secrecy, especially as a disturbing situation takes shape in the ward. One cold winter morning, a neighbor, Jared Helm, appears on the Wallheims' doorstep with his 5-year-old daughter, claiming that his wife, Carrie, disappeared in the middle of the night, leaving behind everything she owns. The circumstances surrounding Carrie's disappearance become more suspicious the more Linda learns about them, and she becomes convinced that Jared has murdered his wife and painted himself as an abandoned husband.
Kurt asks Linda not to get involved in the unfolding family saga, but she has become obsessed with Carrie's fate, and with the well-being of her vulnerable young daughter. She cannot let the matter rest until she finds out the truth. Is she wrong to go against her husband, the bishop, when her inner convictions are so strong?
---
What do you think about this review?
Comments
No comments posted.

Registered users may leave comments.
Log in or register now!