"A compelling crime novel, mystery, and story of a personal journey to make peace with a trauma that can't be forgotten."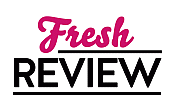 Reviewed by Maria Munoz
Posted February 27, 2015

Both Wyatt and Julianna had their lives changed forever in the summer of 1986 in Oklahoma City. As a young teenager, Wyatt is spending the summer working in a movie theater and hanging out with his friends. It all comes to an end when masked gunmen break into the theater and murder the employees, everyone that is except Wyatt. Wyatt has spent twenty-five years wondering why he was spared. He sought to put it all behind him by changing is name and leaving Oklahoma City. When a favor to a friend drags him back to his home town, Wyatt finds himself pulled unwillingly down memory lane as he finds himself seeking the answer to the question that has defined his life, "Why me?".
A month after the theater murders, Julianna and her older-sister Genevieve are wandering the Oklahoma State Fair around dusk. Julianna loves and admires her older sister with all the blind love and passion of a twelve-year old. She's stunned when Genni leaves her alone for a quick party in the trailers behind the fair. Julianna's hurt and fear about being left alone turn into twenty-five years of anguish when Genni never returns and is presumed dead. Unlike Wyatt, Julianna has spent her life seeking the answer to the question that has defined her life, "What happened to Genni?".
With THE LONG AND FARAWAY GONE, Lou Berney has crafted a compelling crime novel, mystery, and story of a personal journey to make peace with a trauma that can't be forgotten. Wyatt and Julianna are strangers; their stories are two very different experiences that intersect as each character begins to unravel the mystery that defines him or her. The events of 1986 are revealed over the course of the story as new information is uncovered in the present and forgotten memories surface. I was fascinated by the tone that Mr. Berney sets for the flashes back to 1986. Rather than a straight narrative, the author writes them from the present day perspective of the main characters. The flashbacks felt like memories, giving them fluidity, flexibility, and a perspective susceptible to revision in light new information. The present-day search for answers is complicated and dangerous, raising the question of what the characters are willing to sacrifice to get the answers to the questions that compel them. If I have one criticism of the book, it's that the blurb led me to expect a strong romantic element that never materialized. I don't think the story needed more romance but the expectation of it influenced how I read the story.
SUMMARY
With the compelling narrative tension and psychological complexity of the works of Laura Lippman, Dennis Lehane, Kate Atkinson, and Michael Connelly, Edgar Award-nominee Lou Berney's The Long and Faraway Gone is a smart, fiercely compassionate crime story that explores the mysteries of memory and the impact of violence on survivors—and the lengths they will go to find the painful truth of the events that scarred their lives.
In the summer of 1986, two tragedies rocked Oklahoma City. Six movie-theater employees were killed in an armed robbery, while one inexplicably survived. Then, a teenage girl vanished from the annual State Fair. Neither crime was ever solved.
Twenty-five years later, the reverberations of those unsolved cases quietly echo through survivors' lives. A private investigator in Vegas, Wyatt's latest inquiry takes him back to a past he's tried to escape—and drags him deeper into the harrowing mystery of the movie house robbery that left six of his friends dead.
Like Wyatt, Julianna struggles with the past—with the day her beautiful older sister Genevieve disappeared. When Julianna discovers that one of the original suspects has resurfaced, she'll stop at nothing to find answers.
As fate brings these damaged souls together, their obsessive quests spark sexual currents neither can resist. But will their shared passion and obsession heal them, or push them closer to the edge? Even if they find the truth, will it help them understand what happened, that long and faraway gone summer? Will it set them free—or ultimately destroy them?
---
What do you think about this review?
Comments
No comments posted.

Registered users may leave comments.
Log in or register now!