"Will this be the last time the four of them will be together?"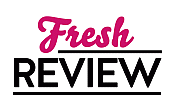 Reviewed by Dot Dittman
Posted February 27, 2015

CLOSE AS SISTERS by Colleen Faulkner, is a bittersweet tale of four lifetime friends united in a unique sisterhood. Every summer, they drop whatever they are doing to spend part of their summer together at a beach house in Albany Beach, Delaware.
Thirty years ago, something tragic occurred at this beach house. There is a secret connected to that night and on the anniversary, they unite to renew their vows of friendship.
This year, things are different. There is a feeling of finality because McKenzie Arnold is undergoing cancer treatment and Janine is considering selling the beach house. It may be their last summer together.
As these women enjoy each other's company amid the sunny days and beautiful moonlit lights, they are about to discover that they don't know everything about each other after all.
Ms. Faulkner has written a novel that flows off the page with vitality and authenticity. The women are living, breathing, and flawed people. They deal with their problems each in her own way: Lilly with mothering and feeding everyone; Aurora with her sardonic jokes (she dubs McKenzie with the nickname of "Cancer Girl" for heaven's sake!); McKenzie with logic and checklists; and Janine who tries to strong-arm the past into submission.
CLOSE AS SISTERS will stay on readers' minds long after reading. I've added Colleen Faulkner to my list of favorite authors and I eagerly await any upcoming books written by her.
SUMMARY
Since the age of twelve, McKenzie Arnold has spent every summer at Albany Beach, Delaware, with her best friends Aurora, Janine, and Lilly. The seaside house teems with thirty years of memories--some wonderful, others painful--and secrets never divulged beyond its walls. This summer may be the last they spend together, as Janine contemplates selling her family cottage.
For now, all four enjoy morning beach walks and lazy evenings on the porch, celebrating Lilly's longed-for pregnancy and offering support during McKenzie's greatest crisis. It's a time for laughter and recriminations, a time to forge a new understanding of a long-ago night when Aurora sealed their bond with one devastating act. And as the days gradually shorten, events will unfold in ways that none of them could have predicted, to make this the most momentous summer of all.
In a deeply moving novel filled with heartbreak and warmth, Colleen Faulkner explores the complex ties between four very different women as they move through life together, and apart.
---
What do you think about this review?
Comments
No comments posted.

Registered users may leave comments.
Log in or register now!