"About twenty shades of lighter gray. . ."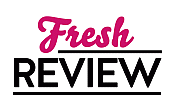 Reviewed by Dot Dittman
Posted February 24, 2015

COMING HOME by Lydia Michaels is the climax (no pun intended-well maybe a little) of the Surender Trilogy which is similar in content to E. L. James' Fifty Shades of Grey. It's not nearly as graphic, but the concept is the same. A rich-beyond-belief man wants to control every thing in a poor down-on-her-luck woman. She literally is a street person with a crack whore for a mom and who doesn't know who her dad is. He is rich and privileged and into domination and exhibitionism sex.
COMING HOME refers back to the previous books Falling in (#1) and Breaking Out (#2) constantly. Unfortunately, I didn't read these books, so there are big holes in the narrative. That isn't a problem if a person is reading the entire series, but in my case, I was just reviewing the single title. I can say conclusively that COMING HOME is not a stand alone story.
The character of Evelyn "Scout" Keats is one to be pitied. She has gotten herself involved in more than she can deal with. She is virtually illiterate, and is trying to educate herself so that she feels like a better person who isn't constantly taken advantage of. She has made herself totally dependant on the domineering hotel tycoon, Lucian Patras, and is attempting to extricate herself from a damaging relationship. She still has feelings for him, but believes that he doesn't really care about her because of a betrayal that happened in the previous book. She doesn't trust him any more. Will she finally be able to live a purposeful life on her own?
As for the character of Lucian, he has lots of grudges that he is holding on to. His father (who put him in control of the family business) hasn't ever shown any affection toward him. He distrusts and is jealous of everyone who is close to Scout. He believes that control is the most important thing in life. Supposedly, he only feels free to be himself when he is around Scout, so he refuses to let her leave his life. Even from afar, he manages to control her without her knowledge (he's a bit of a stalker).
If you prefer romances with deep, complicated characters, you probably won't enjoy the book, COMING HOME. However, if you like unrealistic escapism romance with a fantastically rich man pursuing a poor, beautiful woman and super hot sex scenes, then this book is for you. But read the other books in the SURRENDER SERIES by Lydia Michaels first.
SUMMARY
The conclusion of the savage, sensual Surrender trilogy in which betrayal, pain, and vengeance threaten to destroy a passion between two damaged souls.
Evelyn "Scout" Keats thought she finally found her long-sought happiness in billionaire Lucian Patras. But even though Lucian has always treated her like a queen, she has discovered she is nothing more than a pawn in his own secret game.
Worse, her long-time friend and supposed shining knight, Parker Hughes has also used her for his own interests by playing a part in Lucian's game. Everyone's honor is suspect, and no one can be trusted. It is Scout's worst nightmare come to life.
As she struggles to comprehend the cost of a broken heart and the value of love, she must choose, once and for all, how much her pride can endure—and how much she is willing to risk to be truly happy.
---
What do you think about this review?
Comments
No comments posted.

Registered users may leave comments.
Log in or register now!