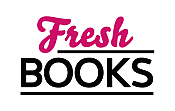 Summer Reads are HOT in July!
"Will anyone or anything be able to stop a centuries-old secret society of Japanese assassins?"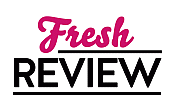 Reviewed by Tanzey Cutter
Posted February 22, 2015

When five members of a Tokyo family are murdered in San Francisco's Japantown, the police bring in Jim Brodie, a private investigator/antiques dealer proficient in Japanese, to decipher the only clue left behind -- a piece of paper displaying an unusual Japanese character, called a kanji, written on it. Brodie is familiar with the kanji, since it is identical to one he found at the house fire that killed his wife, Mieko, several years ago. Could his wife's death be connected to this case in some way? Is it the work of a serial killer, or is something even more sinister going on?
Jim Brodie is an American who spent the first 17 years of his life in Tokyo being raised by a rough and rugged Irish- American father and an American mother who loved art. Brodie's expertise with antiques came from her, while his father taught him the law enforcement trade, eventually leaving Brodie his half of a Tokyo-based PI/security firm. This background gives Brodie a unique niche in San Francisco and Tokyo.
When Brodie is hired by a Tokyo business mogul to find out who murdered his family in Japantown, the investigation leads Brodie and his operatives to the brutal Soga, a secret society of Japanese assassins. Launched by a renegade samurai general three centuries ago, the Soga will do whatever it takes to protect themselves. With their covert enterprise in danger of exposure, the Soga target Brodie, as well as everyone connected to him, as the body count increases.
Having lived and worked for several decades in Japan, Barry Lancet's skillful writing of Japanese culture and history is certainly evident in JAPANTOWN, his debut international thriller. As the first book in his dynamic Jim Brodie series, JAPANTOWN is a tense, gripping novel loaded with lots of nail-biting action and suspense. The mystery is rock-solid with multifaceted plotting and vivid characterization that benefits immensely from the atmospheric narrative. I also reviewed -- and greatly enjoyed -- the second Jim Brodie thriller, TOKYO KILLS, which is currently available for your reading enjoyment. Now, I am ready for the next Jim Brodie thriller!
SUMMARY
San Francisco antiques dealer Jim Brodie receives a call one night from a friend at the SFPD: an entire family has been senselessly gunned down in the Japantown neighborhood of the bustling city. As an American born and raised in Japan and part-owner of his fatherís Tokyo private investigation firm, Brodie has advised the local police in the past, but the near-perfect murders in Japantown are like nothing heís ever encountered.
With his array of Asian contacts and fluency in Japanese, Brodie follows leads gathered from a shadow powerbroker, a renegade Japanese detective, and the elusive tycoon at the center of the Japantown murders along a trail that takes him from the crime scene in California to terrorized citizens and informants in Japan. Step-by-step, he unravels a web of intrigue stretching back centuries and unearths a deadly secret that threatens not only his life but also the lives of his entire circle of family and friends.
---
What do you think about this review?
Comments
No comments posted.

Registered users may leave comments.
Log in or register now!