"An adventure set in Cairo of the far future"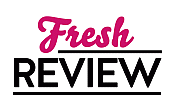 Reviewed by Clare O'Beara
Posted February 21, 2015

Science Fiction Suspense/Thriller
This exciting SF book brings us to an unusual setting - Egypt of the future. No, forget all those dog-headed deities. In THE BREDE CHRONICLES New Cairo is a multitudinous, poverty-stricken city, dominated by off- planet settlers called the Amphidians who are bigger than humans, stronger, but somehow able to interbreed with us if they so choose. As their main interests lie elsewhere their presence is not going to enrich an already collapsing Earth economy.
Elektra Tate is our guide to the warren of New Cairo. A fair-haired girl who looks strange to local eyes, she was abandoned early and grew up with the scavengers in the dumps. Now she tries to survive by petty thieving for food, and she tags along with one Amphidian called Alekzander Brede any time that he's on Earth. He's got a base in New Cairo, which has sprouted three-mile-high skyscrapers since the off-worlders brought a mineral called Midinium. Brede doesn't help Elektra, but she persists in the hope that she can be useful to this powerful, wealthy man. Trouble is, he thinks of nobody but himself, like all Amphidians.
The start of the book isn't really relatable, as Brede goes for a walk which involves shooting anyone on the street. This is much like a violent computer game - but to him, it might as well be, for the many enemies he has accumulated send killers after him non-stop. More assassins, just another day. Once this sinks in the reader can start to look at the man's motivations and pursuits. Brede is actually part-human, but he's not proud of it. He has his eye on the ruling human lady of Egypt, called Narita who is even more self-obsessed. Narita realises that Brede has formed an attachment to the thief Elektra, and she must be extremely insecure because she is determined to get Elektra in jail, crippled or dead, fast.
With spacecraft buzzing around like road traffic, guns galore, many contrasts and brilliant descriptions of New Cairo and Thebes Two, this is one book you won't forget in a hurry. Life is traumatic and few people have a way to better themselves so crew on a space freighter might seem like a good option - but at what cost? I wasn't sure how the plot twists were going to work out right to the end, and P I Barrington has concluded THE BREDE CHRONICLES at a break point which means we are going to have to read the next book.
SUMMARY
Alekzander Brede is a law unto himself…or so he thinks. Elektra Tate, the street orphan who loves him has other ideas.
Half-human Alekzander Brede is a law unto himself…or so he thinks. Elektra Tate, the street orphan who loves him has other ideas. When she betrays him for no apparent reason, he vows to punish her one way or another. Taking the one thing she treasures most—their son—begins a cat and mouse relationship spanning two planets and costing possibly his life. Elektra will stop at nothing to save her son but can she overcome Brede's twisted idea of vengeance?
---
What do you think about this review?
Comments
No comments posted.

Registered users may leave comments.
Log in or register now!