"One can continue to live even when they feel they have lost all that they have had."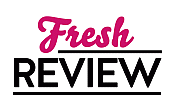 Reviewed by Teresa Cross
Posted February 21, 2015

Literature and Fiction | Fiction
LOST & FOUND written by Brooke Davis is one of those stories that left me thinking about life, death, and growing old. This novel covers the lives of three people, two elderly adults and one seven year old child that come together and learn a little something about living and learning to trust others. With this being Brooke Davis' first novel, I feel that she did a great job of giving detailed accounts from not only a child's point of view but that of a woman and man who each lived a full life with their own struggles of pain and insecurity of what their future holds.
Millie has just lost her dad and her mother leaves her at a mall and never comes back for her. Karl the touch typist, as he calls himself because he types with his fingers as he talks, has lost his wife, Evie and his son has sent him to live in a nursing home that he soon breaks out of and meets Millie. Millie approaches soon Agatha Pantha who has not left her house since her husband died, and Agatha finds herself taking steps out in the big world to help a little girl find her mother. The three new friends find hope within each other when they were not even looking. In their journey across Australia to find Millie's mom you will cry and rejoice and find yourself thinking a little bit more of love, life, and the ones we share it with.
I love finding books that give me the story from the eyes of a child. Even though this novel does not only give that, but it also makes you see life from the eyes of those that have lived many years and how they have changed in mind and body and the effects it has on the quality of life. Plainly, it made me think which I love stories that do that. The writing style is different from what I'm use to but kept my interest with a storyline that grabs you by the gut from the beginning. Brooke Davis did a magnificent job with writing LOST & FOUND! She even included a little about herself and dealing with life that has inspired her to write this novel. I cannot wait and I hope to read more from this author.
SUMMARY
An irresistible debut novel about the wisdom of the very young, the mischief of the very old, and the magic that happens when no one else is looking
Millie Bird, seven years old and ever hopeful, always wears red gumboots to match her curly hair. Her struggling mother, grieving the death of Millie's father, leaves her in the big ladies' underwear department of a local store and never returns.
Agatha Pantha, eighty-two, has not left her house—or spoken to another human being—since she was widowed seven years ago. She fills the silence by yelling at passersby, watching loud static on TV, and maintaining a strict daily schedule.
Karl the Touch Typist, eighty-seven, once used his fingers to type out love notes on his wife's skin. Now that she's gone, he types his words out into the air as he speaks. Karl's been committed to a nursing home, but in a moment of clarity and joy, he escapes. Now he's on the lam.
Brought together at a fateful moment, the three embark upon a road trip across Western Australia to find Millie's mother. Along the way, Karl wants to find out how to be a man again; Agatha just wants everything to go back to how it was.
Together they will discover that old age is not the same as death, that the young can be wise, and that letting yourself feel sad once in a while just might be the key to a happy life.
---
What do you think about this review?
Comments
No comments posted.

Registered users may leave comments.
Log in or register now!