"When Opposites Meet - Hilarity, Sexiness, and Disaster Ensues!"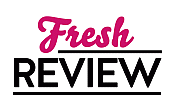 Reviewed by Miranda Owen
Posted February 18, 2015

THE BILLIONAIRE AND THE VIRGIN is Book 1 in Jessica Clare's Billionaires and Bridesmaids series. Unbeknownst to Marjorie Ivarsson, Robert Cannon, the attractive man she fishes out of the ocean, is public enemy number one with her friend Bronte's fiancé. Things are even more complicated because Marjorie is in a tropical paradise for a destination wedding for Bronte and Logan, while Rob is there to talk the fiancé into doing business with him. Hilarity, sexiness, and disaster inevitably ensue. I enjoyed seeing characters from Jessica Clare's Billionaire Boys Club series in THE BILLIONAIRE AND THE VIRGIN.
There are so many things that can and do go wrong with Marjorie and Rob's romance, but there's also a lot that's right about it. I'm happy that the story is told from both points-of-view. Based on Rob's sleazy business ventures, if I didn't see how smitten he is for Marjorie, I don't think I could have enjoyed THE BILLIONAIRE AND THE VIRGIN. I love how Rob becomes kind of a fool in love from the moment he meets Marjorie. There's something very endearing and romantic about his efforts to woo her, and there's also a feeling of him being very genuine with her that shines through his duplicity. I like that Jessica Clare doesn't make this a story about love completely changing a person's personality, but instead has Rob's perspective change and therefore his behavior.
The romance that develops between Rob and Marjorie is charming and extremely sexy at the same time. I like that they get to know each other's true personalities and like each other before things become intimate. It's ironic that Logan has difficulty understanding Rob's deception given that he did the same thing with Bronte. For men like Logan and Rob, their celebrity and money make establishing a real relationship with a woman difficult. Part of what makes the romance between Rob and Marjorie great is that they get each other to step out of their comfort zones without tearing down who they fundamentally are.
THE BILLIONAIRE AND THE VIRGIN is charming and incredibly sexy. I rooted for Rob and Marjorie from the moment they met until the very end. I love the characters, and the story has a lot of heat as well as substance. I can't wait for the next book in this sizzling series, as well as any other future books by Jessica Clare.
SUMMARY
Waitress Marjorie Ivarsson is the picture of naiveté. Raised by her grandmother, she'd rather go to bingo than go dancing. But when she's asked to be a bridesmaid in her friend Bronte's destination wedding, she finds herself venturing into new and exciting territory. The wedding is set on the billionaire groom's private island and Marjorie is fascinated by all the new people she's meeting. Most fascinating of all is the man she saves from almost drowning in the blue waters of the island lagoon.
She might even have a bit of a crush on him. Unfortunately, she's not the only girl who finds him so intriguing. Hot shot television producer Robert Cannon has a reputation for womanizing, drinking, and partying to excess. They couldn't be more wrong for each other...so why are they constantly drawn together like magnets?
---
What do you think about this review?
Comments
No comments posted.

Registered users may leave comments.
Log in or register now!