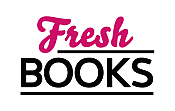 Yule Tidings -- Great Reads for December!
"Wildly Entertaining, Clever, and Sexy: the Argeneaus Are Not Ready to Go Away!"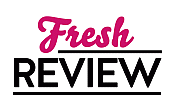 Reviewed by Monique Daoust
Posted February 13, 2015

Romance Contemporary | Romance Paranormal
Sherry Carne was working in her office when a teenaged girl barged in, looking terrified. The girl, Stephanie, peeked through the two-way mirror and Sherry saw four men walk in her store, seemingly looking for Stephanie. Stephanie says they better make a run for it without delay, and the teenager drags Sherry along with her outside the store. After being pursued and shot at, they seek refuge in a restaurant while waiting for Stephanie's friends, whom she called in the meantime. Sherry is exhausted, scared and confused, but for some reason she trusts Stephanie. And that's the day when Sherry Carne learned that vampires do exist. The opening to THE IMMORTAL WHO LOVED ME is chilling, and you know you're in for a great read right from the start. Readers unfamiliar with this exciting series need not worry, Ms. Sands inserts all the necessary information when appropriate and in perfect doses. I am a long-time fan and I always find exciting to read how it all started because Ms. Sands' vampire mythology is so ingenious.
THE IMMORTAL WHO LOVED ME has a great premise which makes it logical that Sherry trusts Stephanie, a vampire. Sherry is a great character: she is a no-nonsense businesswoman who speaks her mind and she has a caustic sense of humour -- to sometimes hilarious results, as witnessed when she meets Basileios. According to Stephanie, Sherry is Basileios' life mate, that is a vampire's ultimate true love. Stephanie is very engaging, energetic, and her interactions with Sherry are so authentic and fun! I do hope to see more of Stephanie in the future; there is much to do with that character. I loved that Sherry remained somewhat sceptical; she was not hysterical, and she is willing to listen to the Immortals. And then the kiss happens as Basileios wants to verify that he and Sherry are indeed life mates: that kiss is a sexy and sensual experience in Technicolor and Surroundsound!
THE IMMORTAL WHO LOVED ME feels so fresh, new and exciting, it's hard to believe it's the twenty first instalment in the Argeneau series. I believe my beloved Immortals will be around for a long time still!
SUMMARY
A few hours ago, Sherry Carne would have sworn that vampires didn't exist. That's before rogue immortals rampage through her store, leaving bloody chaos (literally) in their wake. The kicker comes when Sherry learns that one of the vamps on the bad guys' trail may be her life mate. Her head says it's impossible. The rest of her takes one look at Basileios Argeneau and has much more interesting ideas.
Whatever Basil expected in a life mate, funny, outspoken Sherry isn't it. But mind-blowing chemistry and instinct don't lie. They tell him something else, too—that Sherry's connection to the immortal world goes deeper than she knows. And that she's in the kind of danger only Basil can save her from—if she'll just trust him, now and forever . . .
---
What do you think about this review?
Comments
No comments posted.

Registered users may leave comments.
Log in or register now!