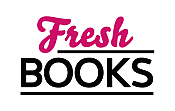 Spring flowers, great May books to enjoy!
"This ornery potty-mouthed little cupid gets her lovers right where she wants them."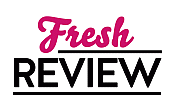 Reviewed by Kay Quintin
Posted February 8, 2015

Nelly Steeple is an ornery cupid upset that her retirement is denied because the last page in her book is missing the picture of her last just- married couple. Instead of retirement, Nelly is thrown back into service to repair the flaw, and if they aren't married by midnight of New Year's Eve, she is signed up for another century of service. Thinking there is a clerical error, she opens her case and finds a magazine of The Most Eligible Bachelorette in America, Giselle Baylor, who matches the blank page in her book. The feisty fanged eight-hundred-year- old she-devil cupid uses all the tricks in her bag to get these two soul mates together again.
A Chicago billionaire games software developer, Giselle, pursued her career after being dumped in high school by her true love, Matthew Hall. Baylor Development is rocketing and making more money than she can spend. English Lit teacher, Mary Ellen McAndle is retiring and Giselle has received an invitation to the event attired as a favorite Shakespearean character. Her heart was broken once and she doesn't intend to re-spark that love affair with Matt. At least not until one obnoxious, pesky little centuries old woman in black leather, a ponytail and cigarette pops up informing Giselle she is running the show and asking her why in the hell she's still single. Her delusional fairy godmother takes control and orchestrates the reunion with Matt. Matt, a brilliant photographer of war and it's horrors, has been severely injured when an orphanage in Afghanistan was blown up and he the only survivor. Arriving from Washington D.C. he plans to attend his Godchild's baptism. Kevin Lowell has been the brother he never had and financially helped him in his unemployed state. Giselle and Matt hook up at the reunion and end up in the hospital with Matt sporting an infection. His 4-year- old daughter Nicole lives with his sister and is his whole life. As the two attempt to repair what was broken, Matt's pride can't allow him to be kept and therefore won't ask Giselle to marry him. Giselle has to find a way to help Matt reconsider while gaining the love of a 4 year-old girl.
CUPID'S BUSTED ARROW is one of the most entertaining and delightful reads I have had the pleasure to review. The character of Nelly is absolutely a riot and full of the devil himself. Portraying herself as Giselle's "Aunt" Nelly, she manages to turn everything topsy-turvy to reach her goal. I couldn't help but chuckle at the nasty mouthed little cupid as she reaches the heart of every other character in the story. Mary Jo Burke is brilliant in creating an absolutely delightful tale complete with a little emotion, lots of tacky little incidents and a whole lot of love. If you enjoy a good wholesome read, CUPID'S BUSTED ARROW will definitely wet your appetite. I can't wait to find more works from Mary Jo Burke.
SUMMARY
The gaping hole in Giselle Baylor's heart is ten years old and still bleeding. Matthias "Matt" Tyler Hall dumped her before the high school senior prom, and she's never recovered. Enter Nelly Steeple, a swearing, tattooed, multi-pierced, Shakespeare-hating Cupid to sprinkle life into Giselle's lack of romance.
She must marry Matt before the clock strikes midnight on New Year's Eve or be alone forever. It would also delay Nelly's retirement by a century. Not gonna happen even if it means she drags them to the altar.
Picking up where they left off is impossible. Matt, a war photojournalist, has been injured and has a daughter. Giselle is beyond successful and wealthy. Their common ground is in the past. Is it enough to pull them into the future?
---
What do you think about this review?
Comments
No comments posted.

Registered users may leave comments.
Log in or register now!