"A Perfect Blend of Superhero Action and Steamy Romance: Great Fun!"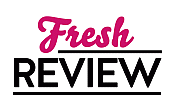 Reviewed by Monique Daoust
Posted February 1, 2015

A week ago, Jaydan Rose became the strongest man in the world after receiving a microchip implant for strength enhancement. He is employed by D.I.R.E., Defence, Intelligence and Reconnaissance Enforcement, an elite private security agency. Powers International, the largest technology company in the world, intends to join forces with D.I.R.E; Hope Powers, daughter of the president of Powers International, has some new technology that could prove useful to D.I.R.E. Hope's future sister-in-law Natalie Meeks had been rescued by the elite group, but Natalie's younger sister Keegan, who was kidnapped as a child, was never found.
During Hope's demonstration, something unexpected happens and Hope realises she could help find Keegan. Jaydan feels he has to make up for a past mistake; he offers his boss to search for Keegan and bring her back, but Hope insists he takes her along with him. Jaydan reluctantly accepts even though he and Hope have needled each other for months. AGENT S5: JAYDAN is book 5 in the The D.I.R.E. Agency series, and surprisingly enough, I had no problem diving in, thanks to sufficient background details inserted by the author. AGENT S5: JAYDAN is very innovative in a world filled with superheroes mostly because of how they came to be, how they use their powers, and the downsides of their enhancements. The characters are very well-defined, and then there's Hope and my fangirling moment. Hope is a fabulous character: she is brilliant, perfectly gorgeous, charming, vivacious, flirtatious, but because she's seen as a Daddy's Girl, she forever craves the respect she never gets. Jaydan is struggling a bit with his newfound strength, but enjoying himself as well in showing off, to the readers delight. The chemistry between Hope and Jaydan is off the charts, we can almost feel the sparks: they get each on other's nerves, they push each other's buttons, but they know they won't be able to keep their hands off each other for too long. And for the reader, waiting for the deed to be done is almost as exciting as the suspense story per se. But when the action part really starts rolling, we are in for a real treat: clever plot twists, delightfully complex villains and unwitting bad buys, as well as glimpses of exciting things we can expect in future instalments.
AGENT S5: JAYDAN is very well written, the story moves along briskly, the sex scenes are sheer poetry, and Ms. Hahn's sense of humour sparkles in the witty dialogues. AGENT S5: JAYDAN is fun, entertaining, and clever; this series could go on for a long time yet because there is still a lot of room for more superheroes of that kind! Bring 'em on, Ms. Hahn!
SUMMARY
Agent S5: Jaydan Rose
Credentials:
• Former D.I.R.E. Enemy Agent • D.I.R.E. Double Agent
Enhancement:
• Muscle Acceleration/Strength
Now that he's part of the D.I.R.E. Agency's elite squad of super-powered agents, Jaydan Rose is walking the straight and narrow. He absolutely, positively avoids three things: high-maintenance women, trouble, and Hope Powers.
Days away from his estranged brother's wedding, Jaydan gets a lead on the missing sister-in-law of Riordan "Saint" St. James, a fellow agent. If he can locate her, perhaps he can make up for not being there when Saint had needed him most.
As the only daughter of one of the richest men in the world, and with a special power of her own, Hope Powers wants to be taken seriously. If she can prove the D.I.R.E. Agency needs her new software application, she'll have the credibility and position she craves.
When she threatens to search for the missing woman with or without him, Jaydan's conscience compels him to take her. However, when danger and close quarters prove too much for their passion, Jaydan knows his list of things he absolutely, positively avoids has just disintegrated.
When their quest uncovers scandalous secrets and decades old dangers, they realize they've stumbled onto something bigger than themselves. While the lines of reality and imitation become blurred, a psychotic maniac makes plans for Hope.
Will Jaydan's past rear its ugly head and destroy them both, or does history have plans of its own?
Excerpt
"Les, why is your father calling me?"

Shutting her eyes against the dread that settled in her chest, she groaned to herself. She

couldn't open that door. If she did, she'd make a complete fool of herself.

Walking over to the dresser, she checked her phone. Three missed calls and a text. Her

father must've checked his DNA tracker and realized she was in Hawaii. "Les…" Looking at the door, she spoke in a raised voice. "Um, I'm not sure. Why don't you call him

back?"

Jaydan chuckled in the hallway. "You didn't tell him you were coming to Hawaii, did you?" Swallowing hard, she gave her chin a determined tilt. "I don't report my whereabouts to my father. I'm not a child."

His sardonic chuckle angered her.

Storming over to the door, she told herself she had to remember this. During those smokin' hot visions, she had to conjure up this memory and the dozens like it she'd experienced in the past. "Hell princess, you –"

She whipped open the door to arms' length. Jaydan stood naked in her doorway, save for a pair of gray, athletic shorts that hung low on his hips. Water droplets hung from his dark, wavy hair and dotted his broad shoulders. His arms and shoulders looked huge, the angles and braids of muscle sharp rather than round, the sinew dense and inflexible rather than pliant flesh. His sculpted torso was covered in hard, ridged muscles with a light dusting of dark hair. He smelled of rosewood and jasmine, his copper and gold armbands branding him a masculine god. Now, she understood his cougar-­‐like grace, his confident saunter. No man on earth could

call himself cut as long as Jaydan Rose walked around. He epitomized the term.

His eyes swirled with dark desire, their focus on her chest. Glancing down, she saw her robe

gaped open, exposing the cleavage between her breasts.

She should cover herself. Close the door and walk away. Yet, she stood there, allowing him his fill while she took her fill of him. The sensation started deep inside, her mind recalling the vision, her body readying itself for him. There was more than one way to prove she wasn't a child.

With a hesitant reach, she feathered her fingers down the ridges of his abdomen. The

muscles contracted beneath her touch, rippling behind her caress in a symphony of sensuality. His half smile made her toes curl, his voice a husky croon. "My turn."
---
What do you think about this review?
Comments
No comments posted.

Registered users may leave comments.
Log in or register now!