"Playing teenage witchcraft causes three friends to part company."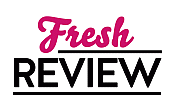 Reviewed by Kay Quintin
Posted January 27, 2015

Fantasy | Literature and Fiction
Mercedes "Meche" Vega is returning home to Mexico City after 18 years of living abroad and working as a software developer. Meche's father, Vincente Vega, has passed and it has been 20 years since she's seen him. Since her mother and father were divorced, his prize possession of vinyl records and all that he has left goes to Meche. That amounts to almost nothing, except for the old record player and his thousands of vinyls.
Music and singing was everything to her father. Meche has inherited the same fondness for living through records of music. Living in near poverty while growing up in the bad area of the city, Meche was unpopular and wore too large hand me down clothes.
Returning is bittersweet. Mecher relives memories of a time when she befriended a teenage boy, Sebastian "Sebo", now a Creative Director, and close friend Daniela "Dani". The three formed a friendship and stumbled into teenage witchcraft using the vinyls and music as a catalyst.
The more they dabbed in witchery and became more powerful, the more things became serious and dangerous and Meche became a threat to Dani and Sebastian causing them to refuse her requests. Meche felt betrayed and refused to collaborate with either of her friends. Coming back after all these years and seeing them both again, stirs old feelings, both sad and happy, and causes Meche to look at herself and all she has done as a teen which leads her to find her true destiny and the place she belongs.
This is a little different genre than I usually read and found it very disturbing. A teenage girl developing such power and using it to achieve her wishes was a little scary. The threesome didn't fit in with other teens and made for a sad read of unfulfilled and unconquerable desires. The story was well written and surprisingly, not hard to follow with the jumping back and forth between the 18 year span. I'm sorry to say that SIGNAL TO NOISE did not leave me with that warm feeling I usually like upon the end of a read.
SUMMARY
A literary fantasy about love, music and sorcery, set against the background of Mexico City.
Mexico City, 1988: Long before iTunes or MP3s, you said "I love you" with a mixtape. Meche, awkward and fifteen, has two equally unhip friends — Sebastian and Daniela — and a whole lot of vinyl records to keep her company. When she discovers how to cast spells using music, the future looks brighter for the trio. With help from this newfound magic, the three friends will piece together their broken families, change their status as non-entities, and maybe even find love...
Mexico City, 2009: Two decades after abandoning the metropolis, Meche returns for her estranged father's funeral. It's hard enough to cope with her family, but then she runs into Sebastian, and it revives memories from her childhood she thought she buried a long time ago. What really happened back then? What precipitated the bitter falling out with her father? And, is there any magic left?
---
What do you think about this review?
Comments
No comments posted.

Registered users may leave comments.
Log in or register now!