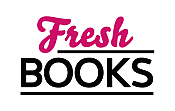 Great new reads in September
"Hooks or Needles, This Book Will Satisfy."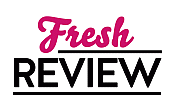 Reviewed by Diana Troldahl
Posted January 26, 2015

It is not uncommon to find crochet being used as a small component of a knitted creation, rarer to find knitting used in a similar way on a crochet project. Candi Jensen has written KNITTING LOVES CROCHET, a book of twenty-two designs that do a good job of balancing the use of both crafts in every item.
One of the strong points of the book is it consists almost completely of basic (as opposed to more complex) knitting and crochet patterns combined artfully so that people either primarily knitters or primarily crocheters can find a project within their comfort level, allowing the focus to be on crossing to the alternate craft. For example the lovely basic granny square afghan has a simple but lacy garter-stitch border. This is probably the largest project in the book, but those with a taste for a small bite of something different have plenty to choose from. A knitted i-cord dog leash has the simplest of crochet trims, while the sweet little Opera Purse has a knitted rectangle sewn into a body and a granny-square flap. Candi includes clearly illustrated instructions to help you learn what you need to know to make any of her projects.
Whatever your 'home' craft, KNITTING LOVES CROCHET provides a wonderful starting point if you have ever been curious about the other side of the fiber crafting world. If you already have skills in both areas, you will find this book a great addition to your library, the projects have a wonderful depth of interest, and many of them would make terrific, unique gifts.
Candi Jensen is well known on both sides of the 'fiber force', having been a published designer for more than 25 years.
SUMMARY
When combined in a single garment, pillow, or throw, knitting and crochet can create dazzling effects. Knitting Loves Crochet is brimming with unique designs that make the most of both crafts. You'll find great patterns that use crochet to create edgings, such as a chic knit cardigan edged with lacy crochet; a stunning, fitted tank finished with a paler shade of crochet at the top and bottom; and placemats trimmed with delicate crocheted color. Other patterns use crocheted insets and motifs ó granny squares in dog sweaters, flowers on a felted purse, fingerless gloves with beaded crochet wrist trim. The possibilities are endless!
---
What do you think about this review?
Comments
No comments posted.

Registered users may leave comments.
Log in or register now!