"Have a tissue handy as you will feel lots of emotion while reading"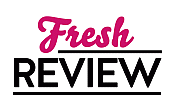 Reviewed by Sharon Salituro
Posted January 26, 2015

Johnnie always hated her name. Johnnie was named after her uncle who died a few months before she was born. This isn't the worst problem she has. Johnnie went though her young life with a mother who always disappeared, sometimes weeks sometimes months before returning home. Johnnie also has an eating disorder.
Johnnie has overcome the eating disorder, due to the help of her husband Dale. Than one day everything comes crashing down around her. Back when they were first married, Dale was gone a lot on business, leaving Johnnie at home and very alone. Johnnie had a short affair with a man that Dale hated.
While trying to straighten her life a new problem arises. Her mother seems to be hiding out in town. Johnnie is only getting glimpse of her here and there, but can never caught up with her.
Kathleen M Rodgers book is truly an inspiration to any one who has gone though an eating disorder. I did have a cousin who had this same problem, so JOHNNIE COME LATELY really touched me.
Eating disorders is not the only issue facing young people today that Rodgers talks about in JOHNNIE COME LATELY. She also discusses the effect that war has on those who go to fight and the family they leave behind, as Johnnie's son enlists and this is one more problem Johnnie has to learn to deal with.
JOHNNIE COME LATELY is a great book. It's a little hard to read this and not feel for the characters.
SUMMARY
Would life have been different for Johnnie if she'd been named after a woman rather than her dead uncle? Or if her mama hadn't been quite so beautiful or flighty? The grandparents who raised her were loving, but they didn't understand the turmoil roiling within her. And they had so many, many secrets. Why did her mama leave? Would she ever return? How did her Uncle Johnny really die? Who was her father?
Now Johnnie Kitchen is a 43-year-old woman with three beautiful children, two of them grown. She has a handsome, hardworking husband who adores her, and they live in the historic North Texas town of Portion in a charming bungalow. But she never finished college and her only creative outlet is a journal of letters addressed to both the living and the dead. Although she has conquered the bulimia that almost killed her, Johnnie can never let down her guard, lest the old demons return. Or perhaps they never went away to begin with. For Johnnie has secrets of her own, and her worst fear is that the life she's always wanted--the one where she gets to pursue her own dreams--will never begin.
Not until her ghosts reveal themselves.
---
What do you think about this review?
Comments
1 comment posted.
Re: Have a tissue handy as you will feel lots of emotion while reading

Dear Sharon,

Thank you so much for reading my latest novel and writing your thoughtful
review. I'll make sure my agent and publisher sees it.

Take care,

Kathleen M. Rodgers
(Kathleen Rodgers 7:41pm January 27, 2015)
Registered users may leave comments.
Log in or register now!