"Not your usual NA billionaire story- this is GREAT!"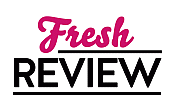 Reviewed by Make Kay
Posted January 22, 2015

Romance Contemporary | New Adult
TRADE ME is a New Adult story from historical romance writer Courtney Milan. At 251 pages, it's a quick read of near-perfection. DO NOT be off-put by the idea of yet another billionaire hot young adult protagonist!! This is a New Adult billionaire story Milan-style, which means she crafts this story with her personal style of awesomeness and knocks it so far out of the park it's 200 miles away. Seriously, stop reading this review and just go buy the book right now. You can thank me later.
At the heart of this story is the idea that billionaire computer mogul-turned-college student Blake and poor immigrant college student Tina trade lives for 3three months. Tina's family fled from China when she was young, escaping from persecution for practicing Falun Gong. Tina's mom has become an amateur activist and advocate, helping other ex- pats who have escaped China, often at the expense of Tina's family themselves. Tina has had to take on part of the financial support of her family, including paying for her sister's medications and the electricity bill, because her mom will give the money to needy refugees instead. Tina is living off campus in an illegal unheated apartment, barely surviving on the minimal amount of rice she can afford, and sending home every penny she can scrape together. Tina is an inspiring character who is dealing with the conflicting needs of succeeding at college and taking care of her family. My heart bleeds for her as I watch her try to protect herself from the wonderfulness that is Blake, as she is convinced that they could never work out.
Blake is a computer genius who has worked in his family's tech company since he was a child. His mom is dead, and his father is a larger-than-life foul-mouthed asshat, but he's an asshat who completely loves his son. That's what is so amazing about all the family dynamics here. Even though many of the characters are seriously whacked, I never doubt their love for each other. Such an affirming thing, even in the midst of all the turmoil! Blake is using college as a way of escaping from the immense pressure of his father and the family company, and Blake has a problem in how he's escaping.
Tina tells Blake that he wouldn't be able to handle leaving his charmed life and leading hers, and Blake proposes that they switch lives for 3 months. They switch apartments, bank accounts, and jobs. Pretty soon they are working together so Tina can do Blake's tech project, and they slide quickly into love. Blake is an honestly great guy, and his support of Tina is beautiful to behold. The issues they face are very real to life, and so truthfully yet poignantly handled. This book gave me so many good shivers during reading.
The supporting characters are wonderfully quirky, the dialogue scintillating, and the whole book is simply over- the-top engaging. I can't come up with enough adjectives to describe how much I love this book, but that's ok. As long as I've convinced you that you must read this book, I'm fine with Milan's TRADE ME leaving me speechless.
Learn more about Trade Me
SUMMARY
Tina Chen just wants a degree and a job, so her parents never have to worry about making rent again. She has no time for Blake Reynolds, the sexy billionaire who stands to inherit Cyclone Systems. But when he makes an offhand comment about what it means to be poor, she loses her cool and tells him he couldn't last a month living her life.
To her shock, Blake offers her a trade: She'll get his income, his house, his car. In exchange, he'll work her hours and send money home to her family. No expectations; no future obligations.
But before long, they're trading not just lives, but secrets, kisses, and heated nights together. No expectations might break Tina's heart...but Blake's secrets could ruin her life.
Trade Me is the first book in the Cyclone series.
---
What do you think about this review?
Comments
No comments posted.

Registered users may leave comments.
Log in or register now!