"A trek across Australia with an old man and woman brings adventure to a 7 year old abandoned child."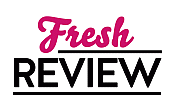 Reviewed by Kay Quintin
Posted January 16, 2015

Literature and Fiction | Fiction
Millie Bird is a seven-year-old girl experiencing death all around her, from spiders to dogs and in between, then her own father. She lives in a world of her own, full of questions about life, death and purpose.
Millie is deserted at a mall by her mother and encounters an old man who is fascinated by typing, calling himself "Karl the touch typist". Karl's loving wife has passed and his life has taken on a sad and unproductive path. After three days and Millie is still hiding out at the mall, she sneaks away to avoid the authorities that are on their way to collect her. Knowing her way home, she steals her way to the house where the neighbor lady across the street sees her. Agatha has also lost her husband and is another old, lost, bitter soul, shutting herself off as a hermit.
Eventually Millie, Agatha and Karl begin their adventure together, trekking across Australia to find Millie's mother. Each day brings more sadness for Millie and more mischief from Agatha and Karl. While struggling to protect Millie from the world, it gives Karl and Agatha purpose to begin living again. Both realize that getting old doesn't mean your life has ended.
LOST & FOUND is an absolutely heart-breaking story that definitely requires a whole box of Kleenex. Anyone who can read this without feeling the loneliness and desolation of this small inquisitive child has no feelings at all. Although I found LOST & FOUND a very depressing read, it will absolutely force the reader into thoughts usually ignored. I normally read books of an upbeat nature, so this is not the best one for me to judge. This story just makes my heart hurt. Brooke Davis did a very good job of portraying the colorful thoughts and actions of the individual characters.
SUMMARY
An irresistible debut novel about the wisdom of the very young, the mischief of the very old, and the magic that happens when no one else is looking
Millie Bird, seven years old and ever hopeful, always wears red gumboots to match her curly hair. Her struggling mother, grieving the death of Millie's father, leaves her in the big ladies' underwear department of a local store and never returns.
Agatha Pantha, eighty-two, has not left her house—or spoken to another human being—since she was widowed seven years ago. She fills the silence by yelling at passersby, watching loud static on TV, and maintaining a strict daily schedule.
Karl the Touch Typist, eighty-seven, once used his fingers to type out love notes on his wife's skin. Now that she's gone, he types his words out into the air as he speaks. Karl's been committed to a nursing home, but in a moment of clarity and joy, he escapes. Now he's on the lam.
Brought together at a fateful moment, the three embark upon a road trip across Western Australia to find Millie's mother. Along the way, Karl wants to find out how to be a man again; Agatha just wants everything to go back to how it was.
Together they will discover that old age is not the same as death, that the young can be wise, and that letting yourself feel sad once in a while just might be the key to a happy life.
---
What do you think about this review?
Comments
No comments posted.

Registered users may leave comments.
Log in or register now!